US officials eye next steps on trade with Europe, Japan, NAFTA partners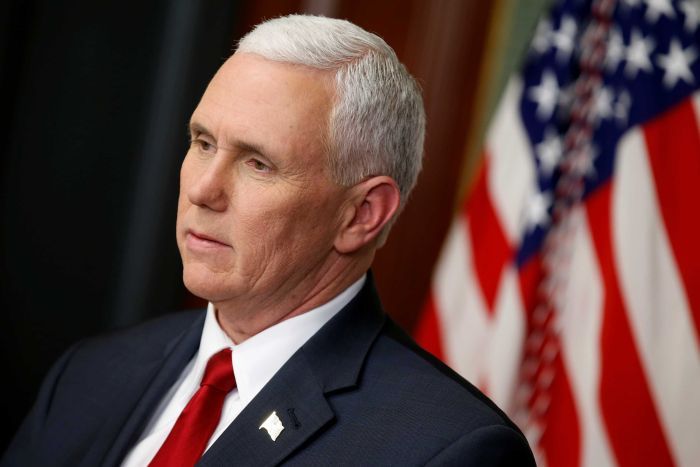 ICTSD | 27 April 2017

US officials eye next steps on trade with Europe, Japan, NAFTA partners
The past weeks have seen a flurry of trade activity in Washington and beyond, including a trip by US Vice President Mike Pence to Asia; meetings between top American and European trade officials; and an escalation in the US-Canada row over softwood lumber that could have implications for broader trade talks.
The developments seen over the last several days indicate that the coming months could see more momentum in efforts to negotiate or upgrade trade deals under the new administration of US President Donald Trump. The role of US Trade Representative is likely to be filled in the near future, with nominee Robert Lighthizer advancing out of the Senate Finance Committee this week and now awaiting confirmation by the full chamber.
Trade had been one of the high-profile items in earlier meetings between Trump and fellow leaders, with the new American president repeatedly stressing his concerns over reducing the US' trade deficit; pursuing an "America First" economic policy; and pledging to prioritise bilateral trade deals over larger multi-country agreements.
US, EU weigh trade negotiating future

EU Trade Commissioner Cecilia Malmström and US Commerce Secretary Wilbur Ross met in Washington this week to discuss next steps on deepening economic ties between the two trading giants, amid renewed speculation that the two sides may be moving towards renewing talks for an official trade deal.
The US and EU began talks for a Transatlantic Trade and Investment Partnership (TTIP) in 2013, following years of preparations. While negotiators held 15 official negotiating rounds, efforts to clinch a deal before US President Barack Obama left office in January were unsuccessful.
"For my part, there is still a case for an ambitious trade agreement between the EU and the US, the two largest economies in the world," said EU Trade Commissioner Cecilia Malmström in Washington on Monday before meeting with Ross.
"We both need a bit more time to see where we are. From the EU's side, we would also need to clarify that both sides share an ambition to find solutions to difficult issues," she added. Earlier this year, Malmström said that the TTIP talks were in the "deep freeze" pending additional information from the new Trump administration on how they would like to proceed. (See Bridges Weekly, 23 March 2017)
Prior to meeting with Malmström, Ross told the Financial Times that reducing the US' trade deficit with major economies outside the North American Free Trade Agreement (NAFTA) was essential, including with Europe, while at the same time noting that the NAFTA talks remain Washington's top objective.
When Trump met with German Chancellor Angela Merkel last month in Washington, he indicated that he would particularly like to change the nature of their bilateral trading relationship, while the German leader referred to the value of TTIP in creating mutual gains for both sides and urging for those talks to be resumed.
Media reports in the London Times the last week have suggested that Merkel's discussions with Trump may have helped pique his interest in the TTIP negotiations. The German chancellor told Reuters on Sunday that she was "encouraged" that the US may now be reviewing the prospects for a future trade deal. (See Bridges Weekly, 23 March 2017)
Pence suggests Japan bilateral deal

Meanwhile, US Vice President Mike Pence travelled to various countries in Asia and the Pacific last week for meetings with several national leaders.
Meeting with Japanese Deputy Prime Minister Tarō Asō, the two officials kicked off the first session of the new US-Japan Economic Dialogue, which was announced earlier this year following Trump's meeting with Japanese Prime Minister Shinzo Abe. (See Bridges Weekly, 16 February 2017)
According to the US Vice President, the two sides have now set out three "pillars" that will structure the economic dialogue's overall work: trade and investment; economic and structural policy; and sectoral cooperation.
On the first pillar, Washington will be looking for "trade that is free and we seek trade that is fair," according to Pence, who referred specifically to cutting back trade barriers.
"Today we're beginning a process of an economic dialogue, the end of which may result in bilateral trade negotiations in the future," said Pence. "These discussions are very much a reflection of the President's view that negotiating at arm's length on a bilateral basis with nations is the best path forward for the United States."
During the trip, which also included stopovers in Australia, Indonesia, and South Korea, the subject of the Trans-Pacific Partnership (TPP) was also raised by reporters, in light of the US' withdrawal from the pact earlier this year. Japan is also a member of the pact, and has hinted that a bilateral deal with the US may not be as beneficial to the latter country.
Pence, for his part, referred repeatedly to the TPP as "a thing of the past for the United States of America." The remaining 11 countries that form the TPP are continuing to assess alternatives for going forward, with officials having met last month on the sidelines of a larger Asia-Pacific summit held in Viña del Mar, Chile. (See Bridges Weekly, 16 March 2017)
Some countries, such as Australia and Japan, are reportedly looking to build momentum for a "TPP-11," though what changes would be needed for this to work given the role the US played in the negotiations remain to be seen. APEC trade ministers are due to meet from 20-21 May in Hanoi, Vietnam, which is also slated to see a gathering of TPP ministers on the sidelines. The latter meeting will be preceded by a meeting of senior trade officials from those countries. (See Bridges Weekly, 16 March 2017)
US, Canada face off on softwood lumber, dairy

In separate news, tensions between the US and Canada on softwood lumber and dairy have flared up this week, raising questions over what this means for the planned NAFTA reboot.
The US Department of Commerce confirmed preliminary countervailing duties on Canadian softwood lumber on Monday 24 April, deeming after an investigation that Canadian timber producers received unfair subsidies ranging between 3.02 to 24.12 percent. The duties are now being applied and are also being levied 90 days retroactively.
"It has been a bad week for US-Canada trade relations. Last Monday, it became apparent that Canada intends to effectively cut off the last dairy products being exported from the United States. Today, in a different matter, the Department of Commerce determined a need to impose countervailing duties of roughly one billion dollars on Canadian softwood lumber exports to us. This is not our idea of a properly functioning Free Trade Agreement," said Commerce Secretary Wilbur Ross in a formal statement released by his office, in an apparent reference to NAFTA.
The issue has already advanced to leaders' level, with Canadian Prime Minister Justin Trudeau and US President Donald Trump speaking by phone on Tuesday 25 April.
"On the issue of softwood lumber, the Prime Minister refuted the baseless allegations by the US Department of Commerce and the decision to impose unfair duties," said a summary of the call released by Trudeau's office.
The US and Canada previously had a deal governing trade in the timber, known as the Softwood Lumber Agreement (SLA), which was in place from 2006-2015 and had brought to an end years of litigation and hefty duties. Efforts to negotiate an updated version both before and after the SLA expired failed to bear fruit, and a standstill prohibiting the imposition of new trade remedies on Canadian softwood lumber expired in late 2016. (See Bridges Weekly, 6 April 2017)
The two sides have also been increasingly at odds over Canada's protections for its dairy sector. The phone call summary released by Trudeau's office also said that existing trade between them "heavily favours the US" and argued that its practices are in line with NAFTA and other international trade obligations.
While already having hefty milk and cheese tariffs in place, Ottawa previously did not charge such tariffs on ultrafiltered milk, which is used to make yoghurt and cheese. It has since worked to make it cheaper for domestic producers to use Canadian ultrafiltered milk instead of importing it, prompting outcry from US exporters and political leaders alike.
What this means for the NAFTA upgrade talks remains unclear. Reports that Trump is considering an executive order to start the withdrawal process from NAFTA emerged on Wednesday, drawing speculation that this would try to raise the pressure on Canada and Mexico in the upcoming talks – as well as criticism from some members of his own party.
ICTSD reporting; "US reopens door to reviving EU trade talks," FINANCIAL TIMES, 23 April 2017; "Germany's Merkel encouraged U.S. will consider EU free trade deal," REUTERS, 23 April 2017; "Trump's sudden preoccupation with Canadian milk, explained," WASHINGTON POST, 25 April 2017; "Trump: Dairy trade dispute with Canada a 'disgrace' caused by NAFTA," THE HILL, 20 April 2017; "Trudeau Defends Dairy Subsidies After Trump Vows U.S. Farmer Aid," BLOOMBERG, 20 April 2017; "Aso: TPP better for U.S. than bilateral deal," THE JAPAN NEWS, 22 April 2017; "Republicans tell Trump to hold up on NAFTA withdrawal," POLITICO, 26 April 2017.
---