US, UK talks off to a good start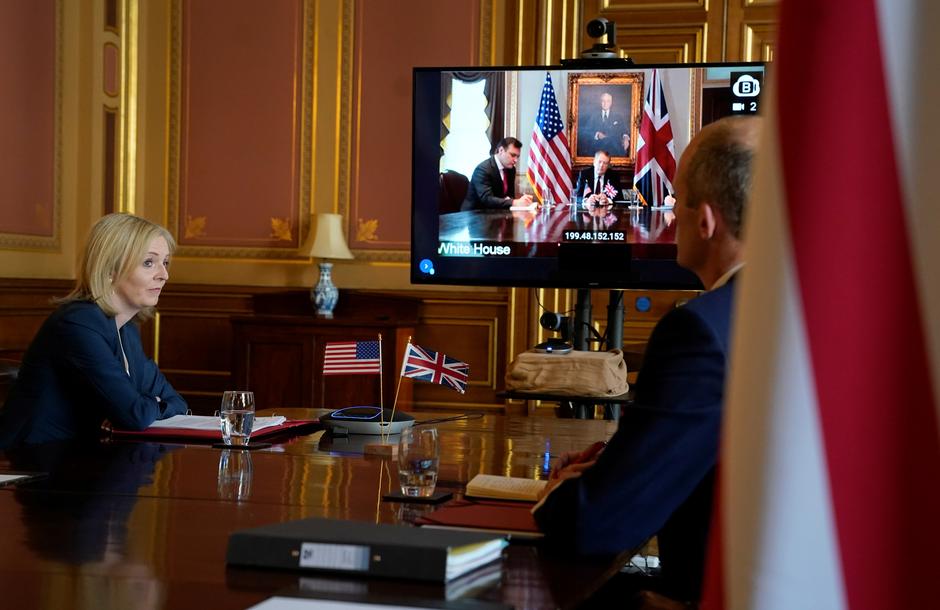 Politico | 19 May 2020
US, UK talks off to a good start
Officials from the U.S. and United Kingdom made progress on a number of areas over the past two weeks of negotiations and are moving forward at an "accelerated pace," Liz Truss, U.K.'s international trade secretary, said Monday after the first round of talks.
Progress was made as both sides "identified a mutually high ambition for services, investment and digital trade, among other areas," Truss said. The U.S. and U.K. will also have a standalone chapter on small and medium-size enterprises.
What's next: Truss said negotiators will keep talking over the coming weeks as they pursue a "comprehensive" trade deal, but the next formal round of virtual trade talks will begin on June 15 and last two weeks.
Don't forget Brexit: Truss didn't mention a specific target date to conclude talks, but both sides had previously expressed a desire to wrap up talks by the end of the year. That's when the Brexit transition period is set to end, which would clear the way for the U.K. to enact trade deals with countries around the world.
TRUSS HAS A TOUGH JOB AHEAD OF HER
Truss, a newbie on the trade scene, has been tasked with handling all of Britain's non-EU trade in the middle of the Brexit transition period. That means there's a lot more at stake for Truss — and the United Kingdom — than just U.S.-U.K. trade relations.
Always a Brexit connection: If Truss concedes too much in U.S. negotiations, it could have repercussions in the ongoing talks for a post-Brexit trade deal with the EU. That became clear after a spat last week over a potential British offer to cut U.S. farming tariffs. If Britain gives too much away to the U.S. in terms of tariffs or standards, the EU's trade negotiators could counter with restrictions on U.K. agricultural trade.
Mixed reviews: Truss' allies insist she should not be underestimated as she sits at the negotiating table with a veteran: U.S. Trade Representative Robert Lighthizer. "Liz is a very effective operator. I don't think we should fear that Liz is unable to hold her own around the negotiating table," one Tory MP said. Former Chancellor George Osborne said Truss is "one of those original thinkers, which all Cabinets need."
But some are worried there's an experience mismatch between Truss and Lighthizer, who was named USTR in 2017 after decades of trade experience. "I don't think she will be able to match his depth of knowledge on the issues or his command of details," said one Washington-based trade policy veteran.
---