Venezuela loses US refinery as ConocoPhillips ICC award enforced in US court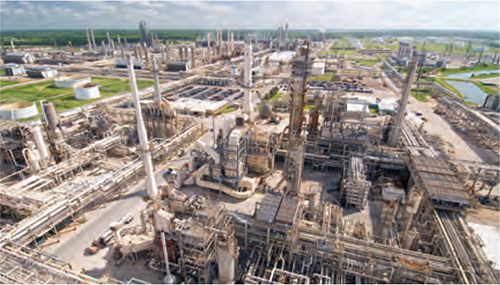 Latin American Herald Tribune | 8 September 2015
Venezuela loses US refinery as ConocoPhillips ICC award enforced in US court
NEW YORK — A U.S. Federal Court has upheld U.S. enforcement of an International Chamber of Commerce (ICC) arbitration agreeing that U.S. oil giant ConocoPhillips has the right to take Venezuela state oil company PDVSA's 50% stake in a delayed coking unit at the Sweeny refinery in Old Ocean, Texas.
The 70,000 barrel-per-day coking unit was originally owned by Merey Sweeny LP, a joint venture between PDVSA and Phillips. When Venezuela failed to supply its contractually agreed amount of crude, ConocoPhillips announced it was exercising its right to buy out its deficient partner.
After four years of arbitration, an International Chamber of Commerce (ICC) arbitration panel ruled in April 2014 that Phillips 66 could exercise its right to acquire PDVSA's 50%, since PDVSA had indeed violated the supply and investment contribution agreements.
"Because Venezuela had breached the contract by not supplying crude and also not contributing further investment to the venture, ConocoPhillips was able to take PDVSA's share of the refinery for literally zero — free — as a result of the way the contract was written," says Russ Dallen, an international lawyer who follows Venezuela's cases as head of investment bank Caracas Capital Markets. "Venezuela's 50% stake in Sweeney had been valued at between $352 million and $540 million."
"Two things happened: once Venezuela had breached its obligation to supply crude and/or pay the penalty, ConocoPhillips had the option to buy them out and chose to exercise that option. According to the contract, there were 2 ways to value the breaching party's half of the business," Dallen explained. "ConocoPhillips elected to buy the PDVSA share of the joint venture according to the second contractual formula, which required ConocoPhillips to pay 80% of PDVSA's capital contributions MINUS ALL CAPITAL DISTRIBUTIONS to them. Since PDVSA had already received dividends totaling over $1.1 billion — far in excess of their capital contribution of just $270 million — the formula yielded a purchase price of zero."
After losing at the ICC, Venezuela took the matter to the U.S. Federal Court in New York to try to block enforcement of the arbitration award, while ConocoPhillips counter-claimed for enforcement of the arbitral award. Venezuela argued that it was against "public policy" to penalize it to such an extent.
"The Award validates the forfeiture of Petitioners' entire joint venture interest, conceded by Respondents to be worth hundreds of millions of dollars, as the remedy for a delay in the payment of a liquidated sum of just over $6.9 million," Venezuela wrote in its July 2014 petition to the US Federal court. "That result violates the public policy of New York, the governing law of the contract," Venezuela claimed.
U.S. Federal District Judge Alison J. Nathan did not agree with Venezuela's lawyers and decided for ConocoPhillips.
"The Panel's alleged misapplication of New York contract law concerning unenforceable penalties does not violate the state or nation's 'most basic notions of morality of justice.' Such notions might be tarnished 'if the defendant's due process rights had been violated - for example, if defendant had been subject to any coercion or any part of the agreement had been the result of duress," wrote Nathan. "Petitioners do not allege any violations of due process or that their right to a fair hearing before the Panel was impugned."
"In sum, Petitioners have established little more than that they disagree with the decision of the Panel. That is insufficient to meet their 'heavy burden' of demonstrating that summary affirmance is not appropriate," Nathan
concluded.
Venezuela has till the end of September to appeal to the Federal court's ruling.
ConocoPhillips is in several multibillion dollar suits against Venezuela and PDVSA, after President Hugo Chavez expropriated its investments and companies in Venezuela.
In 2007, ConocoPhillips filed an arbitration claim against Venezuela at the World Bank's International Center for Settlement of Investment Disputes (ICSID) for the takeover of ConocoPhillips' assets in Venezuela, including two heavy crude projects in the Orinoco Belt.
ICSID found Venezuela liable for the expropriations without compensation in 2013 and is now arbitrating damages that are expected to be around $5 billion.
ConocoPhillips has also filed a contractual claim for losses from the expropriations before the ICC. That case is also ongoing.
---