What does China want in a free trade deal?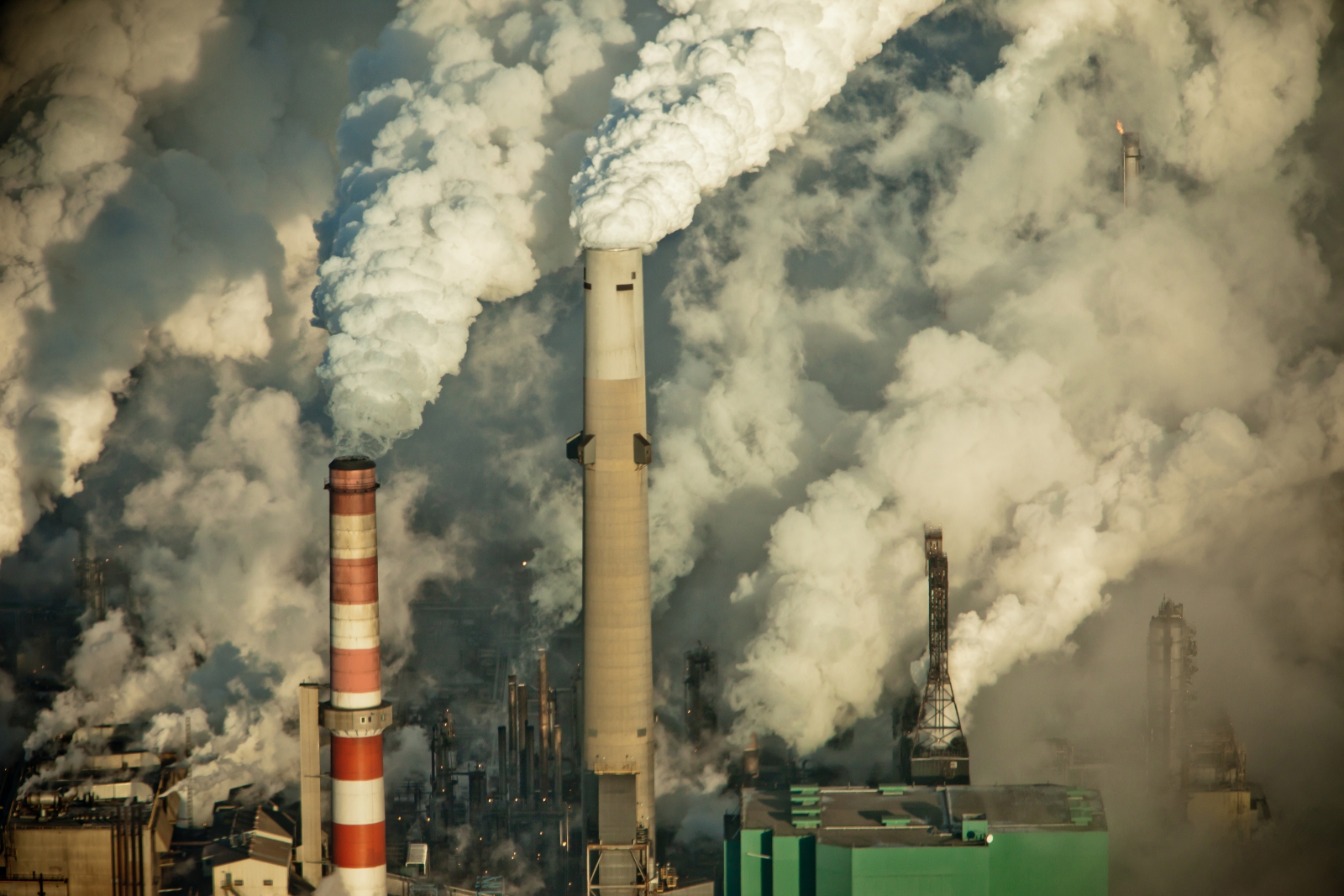 Embassy | 19 January 2016
What does China want in a free trade deal?
by Peter Mazereeuw
China's latest push to enter into free trade talks with Canada has caught the attention of the new Liberal government. But what does China expect to gain through negotiations with Canada?
Chinese officials have been open about what they want from a deal: primarily, the elimination of restrictions on investment by their state-owned companies, infrastructure to facilitate exports of oil and liquefied natural gas and more access to Canadian agricultural products.
However, it's not clear whether any of these targets are dealbreakers for Chinese negotiators.
For one thing, trade negotiations, like any other, don't often end with one party getting everything it asks for.
"Everybody has their wants. We will have ours. And you start with positions and then you negotiate," said Stewart Beck, president and CEO of the Asia Pacific Foundation.
The prospect of free trade with China has raised excitement among some in Canada and discomfort among others. Chinese Ambassador Luo Zhaohui anticipated this discomfort, telling Embassy in November that Canada should have faith in its negotiators. "I don't think China's experts are smarter than your experts," he said.
Here are a few of the priorities for China in free trade negotiations with Canada, as described by China's ambassador to Canada in November and a visiting Chinese official earlier this month.
Equal treatment for state-owned enterprises
"What I want to say is, do not put a special label on the SOEs from China. They are also a market player. Equal players should be given equal treatment."—Han Jun, Chinese vice minister at the Office of the Central Leading Group on Financial & Economic Affairs, during a Jan. 14 briefing on China's economy in Ottawa.
Mr. Han's comments echoed a common refrain from Chinese envoys and officials: that Chinese state-owned companies now operate on market principles, and should be treated accordingly.
Mr. Zhaohui and Mr. Han have both criticized the government's ban on acquisitions of oilsands companies by foreign state-owned enterprises, calling it "discriminatory."
David Lametti, parliamentary secretary to Trade Minister Chrystia Freeland, told Embassy that softening restrictions on SOE investment was "an ongoing question for discussion."
Canada's government automatically reviews any acquisitions of Canadian companies worth at least $375 million—though that number is tweaked annually—by foreign SOEs, evaluating whether the acquisition would be of "net benefit" to Canada. Canada has protected this condition in all of its free trade negotiations so far.
Australia was able to maintain its own foreign investment review process in its recently implemented free trade deal with China. The Australian government reviews every acquisition of an Australian company by a foreign state-owned enterprise, regardless of its value.
Canada currently applies anti-dumping or countervailing duties on 18 products imported from China, primarily metal parts such as steel pipe and copper tube.
Companies in Canada's steel and solar panel manufacturing industries will rely on the government to maintain its anti-dumping and countervailing measures system regardless of any trade deal with China, said Joseph Galimberti, president of the Canadian Steel Producers Association, and Martin Pochtaruk, president of Sault Ste. Marie solar panel manufacturer Heliene Inc. Both industries are vulnerable to exports from Chinese competitors that have been repeatedly had anti-dumping measures imposed on them in Canada.
Maritime energy corridor
"If we can achieve the program of the maritime energy corridor between China and Canada, that will be beneficial to both our two countries."—Han Jun.
The Globe and Mail reported Jan. 14 that a Chinese deal would require a commitment to build an energy pipeline to the coast, citing Mr. Han's speech in Ottawa. However, Mr. Han, quoted above, used softer language to describe China's objective.
The former Conservative government promised to establish a "track two," business-led discussion with Chinese counterparts about a "maritime energy corridor" after prime minister Stephen Harper visited Beijing in 2014. Both Mr. Han and Mr. Zhaohui have expressed interest in the idea, but the discussion never took place.
Mr. Lametti said that the Liberal government would go in its own direction when it came to the promised track two discussions with China.
It's not clear what exactly a "maritime energy corridor" would include. Mr. Han referred to the extension of pipelines. A post on the Chinese Embassy website described the corridor as co-operation between the two countries in exploitation, infrastructure building, transportation and other areas.
However, it will be difficult for Canada's government to commit to specific projects as part of a trade agreement, said Mr. Beck. The construction of any pipeline from one part of Canada to another typically involves multiple regulatory approval processes, and the cooperation of First Nations and provincial governments, all fraught with political considerations. Canada's federal government simply can't promise that such an initiative would succeed, he said.
Oil, gas, food and fertilizer
"What is China most in need of? We are in need, and shortage of agricultural products. China is the biggest importer of agricultural products in the world. And also, we are one of the countries with the highest dependency on the import of energy from other countries."—Han Jun.
Chinese envoys have repeatedly pointed to Canada's agricultural products and natural resources as objects of desire. Access to more natural resources will likely depend heavily on the political and regulatory processes behind the approval and construction of oil pipelines, LNG export facilities in BC, approved routes for tanker ships on the coast and foreign investment restrictions.
Better access to agricultural products, particularly beef, may depend more on the Chinese government, said John Masswohl, international relations director for the Canadian Cattlemen's Association.
Canadian beef exports to China have been growing in recent years, but Canadian companies are currently only allowed to ship over boneless beef taken from cattle under 30 months of age. China's government has signalled it may be willing to open up to more exports, including bone-in beef cuts, but has not put a timeline on doing so, said Mr. Masswohl.
More market access will likely depend on when China's government deems it appropriate to move ahead, he said, adding Chinese authorities often prefer to announce such things during high-level visits.
China is also interested in Canadian potash, Mr. Han said.
Chinese officials are concerned that the preferential trading terms negotiated under the Trans-Pacific Partnership could divert Canadian agricultural and resource exports away from China and to other TPP countries, he said.
Economics, not politics
"For China, we put aside political disputes, and we push very hard for economic co-operation. And we don't care about the political system...so that's quite different."—Luo Zhaohui, Chinese ambassador, November.
Any deal that makes Canada more dependent on China's economy, in which the Chinese government is a large player, could make it difficult for Canada to speak out about China's human rights record without risking economic reprisals, said Charles Burton, a professor of Chinese-Canadian relations at Brock University.
Mr. Zhaohui told Embassy in November that China prefers to keep economic and political matters separate, and that there would be no problem addressing difficult issues during free trade negotiations.
The Globe and Mail reported that Prime Minister Justin Trudeau is likely to undertake a trade mission to China in March. Global Affairs Canada declined to confirm whether that is the case. If Mr. Trudeau does visit China, it will be interesting to see if he raises the issue of human rights publicly, said Mr. Burton.
---