What the TPP means for dairy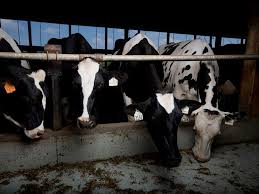 Farm Online | 24 May 2018
What the TPP means for dairy
With the Federal Parliament expected to ratify Australia's involvement in a new Trans-Pacific Partnership (TPP) by the end of the year, it is worth having a look at what it means for the dairy industry.
The main headline for the dairy sector is improved market access for Australian dairy into Japan, Australia's largest cheese export market.
Japan will eliminate a range of tariffs on cheese, covering more than $100 million of trade not covered by the Japanese-Australian Economic Partnership Agreement (JAEPA).
What it means for exports to Japan:
Phase out of tariffs, over 15 years, for cheeses including natural cheese for the production of processed cheese and cheese for shredding with the exclusion of mozzarella.
Phase out of tariffs for fresh cheese with a fat content less than 45 per cent.
For other varieties such as processed cheese, there are modest improvements in access.
Major liberalisation of access for whey.
Modest tariff rate quotas established for skim milk powder and butter.
The European Union (EU) is currently negotiating a separate agreement with Japan.
In this context, it was important for Australia that the TPP was agreed because it will help Australia remain competitive with EU product.
Benefits for Australian trade with other signatories include:
Canada - tariff rate quota access to be established for a range of dairy products, including milk, cream, skim milk powder, whole milk powder, whey powder, butter and several cheese categories.
Malaysia - quota volumes for liquid milk access.
Mexico - tariff rate quotas for milk, skim milk powder and whole milk powder, evaporated milk, condensed milk, butter, and various cheese lines.
Peru - tariff elimination on several products, although price band system to be retained. Products include fresh milk, milk powders, yoghurt and buttermilk, whey, butterfat, and cheeses.
Vietnam - tariff elimination on various dairy lines over periods of zero to four years, including liquid milk lines, skim milk powder, whole milk powder, condensed and evaporated milk, yoghurt, buttermilk, butter, dairy spreads, anhydrous milk fat, butter oil, ghee, and several cheese lines.
The withdrawal of the United States from the TPP last year put the treaty in doubt until Australia and 10 other Pacific Rim nations agreed on a revised deal at a meeting in Chile in March.
Australia and its fellow signatories, including Brunei, New Zealand, Japan, Mexico, Chile, Canada, Peru, Malaysia, Singapore and Vietnam, account for nearly 15 per cent of all global trade and 13 per cent of the world's gross domestic product.
The agreement will come into force when at least six of the 11 signatory nations have cleared a domestic ratification process.
A Joint Standing Committee of Australia's Federal Parliament is presently considering public submissions and is expected to make a recommendation on its adoption in coming months.
---