A week after India pulls out of RCEP, Modi to meet Xi in Brasilia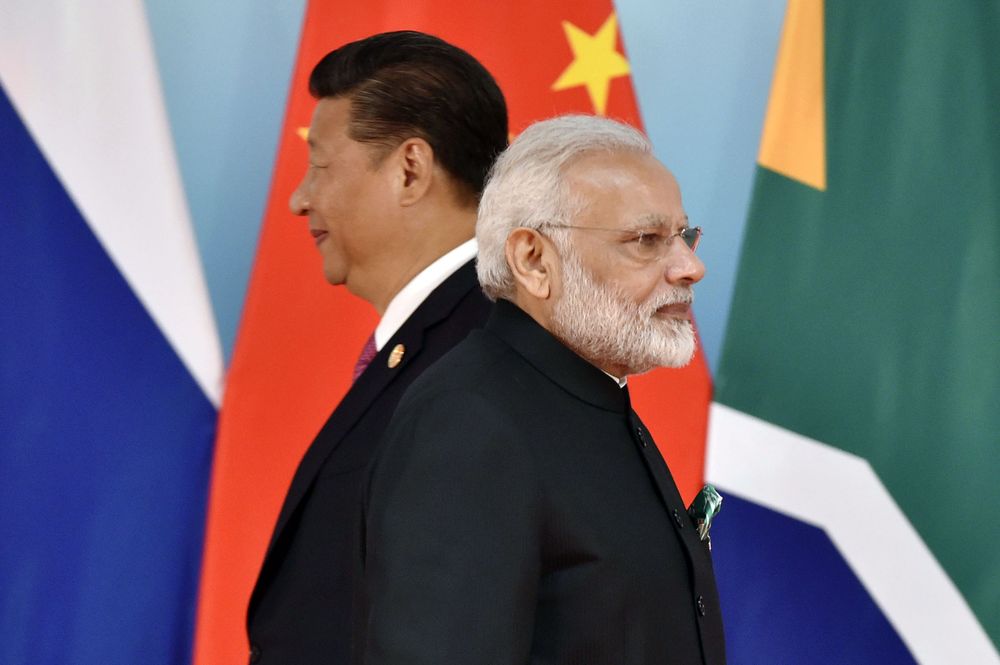 Live Mint | 13 November 2019
A week after India pulls out of RCEP, Modi to meet Xi in Brasilia
by Elizabeth Roche
NEW DELHI : Prime Minister Narendra Modi is to meet Chinese President Xi Jinping on the sidelines of the 11th Brazil-Russia-India-China-South Africa (BRICS) summit, a little more than a week after India pulled out of a mega trade deal mainly because of its huge trade deficit with China.
The Modi-Xi meeting scheduled for Wednesday in Brasilia comes a month after the two leaders met at Mamallapuram near Chennai for their second informal summit. In Brasilia, the two are expected to take stock of bilateral ties and look at ways to take them forward, a person familiar with the developments said.
In Mamallapuram, the two leaders agreed to set up a ministerial group headed by finance minister Nirmala Sitharaman and China's vice premier Hu Chunhua to discuss trade investment and services . India's trade deficit with China stands at over $50 billion. New Delhi had been worried that signing onto the Regional Comprehensive Economic Partnership (RCEP) would mean opening the doors to more Chinese goods through third countries.
India and China are yet to publically announce dates for the first Hu-Sitharaman meeting that would also discuss India's concerns on RCEP. According to a second person familiar with the development, India and China could look at a bilateral understanding on an auto-trigger mechanism coming into effect if imports from China surge beyond a point. Hu and Sitharaman could also discuss India's concerns on rules of origin, i.e Chinese goods making their way into India through a third country. If India and China agreed on these issues, they could be incorporated into the larger RCEP agreement which in turn could mean an opportunity for India to consider joining the pact.
RCEP is a proposed free trade agreement (FTA) among 10 member-states of the Association of Southeast Asian Nations (Asean), and its six FTA partners, including China, India, South Korea, Japan, New Zealand and Australia. The FTA is expected to be signed by February 2020 to establish the world's largest free-trade zone accounting for about one-third of global gross domestic product and covering a population of 2 billion.
It is widely seen as a China-supported alternative to the Comprehensive and Progressive Agreement for Trans-Pacific Partnership (CPTPP), which covers 11 countries across the Pacific.
According to a departure statement by Modi, India and the other emerging major economies of BRICS will aim to strengthen cooperation in digital economy, science, technology and innovation during the summit.
In his statement, Modi also said that India and other emerging nations will also aim to "build mechanisms for counter-terrorism cooperation within the BRICS framework." The prime minister arrives in Brasilia on Wednesday.
Besides Xi, Modi will also hold bilateral talks with Brazil's President, Jair Messias Bolsonaro. "Brazil and India share close and ever expanding bilateral relations, including in the spheres of defence, security, trade, agriculture, energy and space. Close cooperation between the two countries in multilateral forums has been a significant aspect of our strategic relationship," Modi said. His visit to Brazil comes amid media reports that Bolsonaro could be the chief guest at India's Republic Day celebrations in January.
---