AMWU Statement on the Trans Pacific Partnership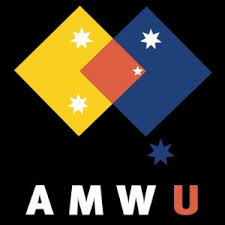 AMWU Statement on the Trans Pacific Partnership
15 October 2018
Statement on the Trans Pacific Partnership
As part of the Change the Rules campaign, the Australian Manufacturing Workers Union (AMWU) and the broader union movement have raised significant concerns with Labor and the Government about the Trans-Pacific Partnership Agreement.
AMWU National Secretary Paul Bastian said the Union was disappointed with Labor for what we saw as a betrayal of our members in their support for the enabling legislation of the TPP.
"We maintain that this agreement will hurt Australian workers and simply will not bring the economic benefits that it promises," Mr Bastian said.
"The labour mobility provisions will see temporary visa workers continue to be exploited and undermine the bargaining power of all workers."
Over recent weeks, the AMWU has been in discussions with the Labor Party about the serious problems with the TPP. We made clear that this was a threshold issue for our continued support of Labor candidates and campaigns. We were not alone in this fight. We received a great deal of support across the union movement and from rank-and-file members of our union. Our campaign would not have been possible without this support.
"We welcome the private members bill introduced by Jason Clare this morning. It will recast both the ways in which our country engages in future trade deals and the effect that current agreements have on the lives of working people," Mr Bastian said.
"This will ensure future trade agreement are in the national interest, protect local workers, reduce exploitation and ensure corporations do not determine public policy."
Substantial commitments include:
– Significant changes to the temporary work visa system, including measures to significantly strengthen labour market testing
– A plan to negotiate out ISDS and LMT exemptions from not only the TPP but from all other trade agreements, including ChAFTA and KAFTA
"This is not a perfect outcome. We remain disappointed with Labor for supporting the enabling legislation on the TPP. We will continue our campaign to Change the Rules and ensure that current and future trade agreements are in the interest of our members and the economy."
"However, we acknowledge that workers raised concerns and Bill Shorten listened. Now, it's time for Scott Morrison to do the same."
"The Prime Minister has proven he is out of touch with ordinary workers. Instead of listening to the views of workers on the factory floor, he is taking his instruction from the corporate boardrooms."
"We will be working everyday between now and the next election to let working people know that the Morrison Government has abandoned them."
Paul Bastian is available for interview.
Media contact John Hill 0412197079
---