Australia, ASEAN leaders pledge commitment to free trade, highlight regional cooperation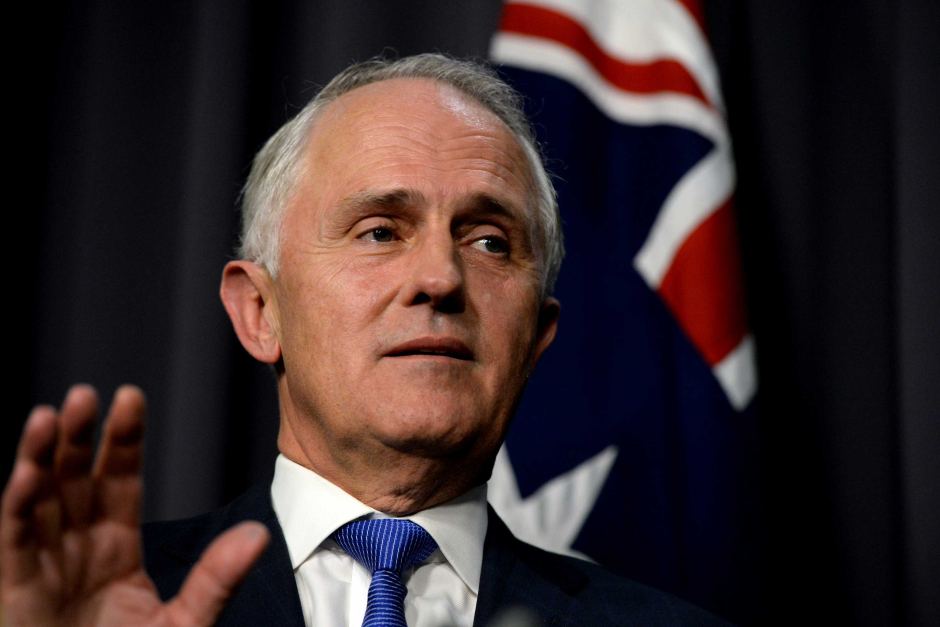 International Centre for Trade & Sustainable Development
Australia, ASEAN leaders pledge commitment to free trade, highlight regional cooperation
Leaders from the Association of Southeast Asian Nations (ASEAN) and Australia met in Sydney on 18 March to discuss the next steps for their Strategic Partnership, initiated in 2014, with regional trade agreements, digital trade, and sustainable urbanisation high on the agenda.
The meeting came as the two sides are engaged in a series of regional economic integration initiatives, and leaders have pledged to hold summits biennially from here onwards.
Malay Prime Minister Najib Razak told local media that "Australia's wish to integrate ASEAN… as well as the cooperation in strategic fields including counter-terrorism, [are] the success[es] of the summit."
Australian Prime Minister Malcolm Turnbull similarly told reporters that the event had been a "resounding success" which arrives at a "critical time in history. The pace and scale of change is utterly without precedent."
The summit concluded with the adoption of the Sydney Declaration, a joint statement reaffirming the parties' commitments to boosting their cooperation on economic issues, digital trade, security, infrastructure, and women's economic empowerment, among other topics.
The two sides have longstanding ties, with Australia serving as the Southeast Asian coalition's first dialogue partner since the 1970s. Counted as one, ASEAN members Brunei, Cambodia, Indonesia, Laos, Malaysia, Myanmar, the Philippines, Singapore, Thailand, and Vietnam represented 15 percent of Australia's total trade in 2016-2017, according to Australian statistics.
Free trade, RCEP future
Trade was one of the key topics for the Sydney talks, officials said, with the final declaration reiterating their "support to enhance trade and investment as well as resisting all forms of protectionism to improve regional development and prosperity."
The statement also referred to the "critical importance of the rules-based multilateral trading system," along with plans to boost their engagement both in the negotiation of regional accords and in the implementation of existing ones.
Australian and ASEAN leaders also referred to the ongoing work to conclude negotiations for the Regional Comprehensive Economic Partnership (RCEP) agreement, saying in the Sydney Declaration that they wish to see a "swift conclusion of a modern, comprehensive, high quality, and mutually beneficial [deal]," and would "intensify efforts" this year towards meeting this goal.
Currently, ASEAN has free trade agreements with the additional six members of RCEP, namely Australia, China, India, Japan, New Zealand, and South Korea. Together, RCEP parties will cover approximately 30 percent of global GDP, according to Australian statistics.
Australian Prime Minister Malcolm Turnbull told reporters in Sydney that the conclusion of RCEP "would be… an antithesis to protectionism. It would ensure on the back of the TPP-11 that the Indo-Pacific region continues to be the fulcrum of open and free trade." The RCEP talks have been underway since 2012, with the timeframe for completion extended on multiple occasions.
The term TPP-11 refers to the 11 Trans-Pacific Partnership (TPP) countries, who signed an updated Comprehensive and Progressive Agreement for Trans-Pacific Partnership (CPTPP) earlier this month. (See Bridges Weekly, 15 March 2018)
Digital trade, standards harmonisation
The parties also announced progress to "deepen cooperation on cyber security and digital trade issues" and ensure "accessible and peaceful [information and communications technology, or ICT] environment consistent with each state's respective domestic laws and regulations," as stated in the Sydney Declaration.
They highlighted, for example, that making growth more inclusive will require workers to be "digital-ready" going forward. Digital trade, they added, would be another key element in attaining this growth goal.
For example, the countries confirmed plans for the "ASEAN-Australia Digital Trade Standards Initiative" to adopt and implement digital trade standards and ensure that "harmonised international standards [are] applied across the region."
Sustainable growth, regional urbanisation
The Sydney Declaration recognised the "the critical role of quality, sustainable, and transparent infrastructure development, facilitating access to finance, and smart and sustainable urban planning in our growing cities in improving economic growth and integration in our region."
It also welcomed new efforts to "promote complementarities between the ASEAN Community Vision 2025 and the UN 2030 Agenda for Sustainable Development."
Australia offered a report entitled "Australian green building: developing a smart, sustainable ASEAN" also referred to as "Smart Cities" programme, which looks at opportunities to draw on industry expertise to support ASEAN economies in areas such as "green" infrastructure. Canberra has also pledged to provide financial support for efforts such as a regional forum on urbanisation this year, along with training.
Singapore also recently announced plans for a similar initiative, dubbed the "ASEAN Smart Cities Network." These initiatives come at a time when the urban population of ASEAN countries is slated to escalate swiftly, with Australian figures projecting that an additional 90 million people will be living in ASEAN cities by 2030.
ICTSD reporting; "Australia to fund project to prepare ASEAN cities for massive growth," NIKKEI ASIAN REVIEW, 18 March 2018; "ASEAN-Australia Special Summit ends with commitments on cybersecurity, free trade," CHANNEL NEWS ASIA, 18 March 2018; "Singapore proposes 'ASEAN Smart Cities Network,' BANGKOK POST, 6 February 2018; "Asean-Australia summit recommends taking counter-terrorism enforcement to next level," THE SUN DAILY, 18 March 2018.
---