Australia's 'hormone beef' not to Brexit Britain's taste: report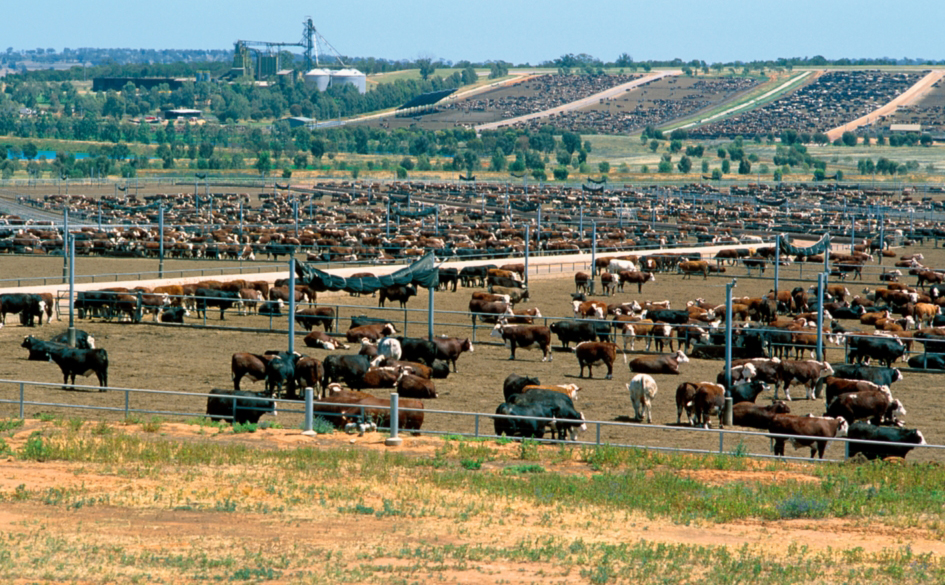 Sydney Morning Herald | 6 June 2018
Australia's 'hormone beef' not to Brexit Britain's taste: report
By Nick Miller
London: One of Australia's supposed key demands for a free trade deal with the UK – their agreeing to buy our hormone-treated beef – is "almost impossible" for the UK to agree to, according to a new report by an anti-Brexit think tank.
And our desire for less stringent visa restrictions on Australian workers would be difficult because the UK government would have to backtrack "quite starkly" on recent policy, the report said.
The scathing report, backed by politicians opposed to Brexit from Labour and the Conservatives, talks down the prospects for a trade deal which our trade minister Steve Ciobo has said will be negotiated from March next year and be ready to go in January 2021.
Author Jonathan Lis, deputy director of British Influence, warns Australia will push for big agricultural trade benefits, damaging UK industry while failing to plug the gap left by Britain leaving the EU.
The report is part of a last-ditch push by Brexit opponents who are trying to marshal support to force the UK government to commit to staying in the EU's Customs Union after Brexit, through a vote on a key piece of Brexit legislation in the House of Commons next week.
The report is also being used to argue for a new referendum to approve the UK's eventual Brexit deal with the EU.
In April The Times newspaper reported that Australia was preparing to demand that Britain accepts hormone-treated beef imports as the price of a symbolic early Brexit trade deal.
The EU claims that at least one of the hormones used by Australian cattle farmers is carcinogenic, but Australian producers say this is scientifically wrong and EU protectionism in disguise.
Sources told The Times that lifting the ban was "a key issue for the Australian side" and our meat industry was keen to access UK markets lost when Britain joined the EU's common market.
However the claim was denied by departing High Commissioner Alexander Downer, who called it a "Brexit myth" and said the Australian government had never raised the issue of hormone-injected beef with the British government.
The report alarmed British farmers but UK trade secretary Liam Fox was "understood to be sympathetic", The Times said, because it would lower meat prices for UK consumers.
Lis claims that Australia's push to allow sales of hormone-treated beef into the UK would almost certainly lead to a "hard border" between Northern Ireland and the republic of Ireland, which is within the EU.
The EU bans imports of hormone-treated meat, so UK imports would compel Ireland to check all meat arriving from the UK.
But the UK and EU agreed in December there would be no border controls in Ireland as they would be against the spirit of the Good Friday Agreement and risk inflaming old tensions.
Lis said lowering the UK's agricultural standards from their EU level was Australia's "most alarming demand" – and counter to a promise made by British prime minister Theresa May.
Lis also predicted Australia's desired deal would hurt struggling UK sheep, beef and sugar beet producers through greater competition.
He warned Australia has far more experience in negotiating trade deals, and "more leverage".
He also downplayed any benefits to UK companies from a free trade deal in place of the EU Customs Union.
"Ministers… appear to have devoted as much energy to a possible deal with Australia as they have to a deal with the United States, yet few examples are ever offered of UK companies currently experiencing prohibitive barriers to trade," he said.
The UK was likely to seek increased access into Australia for cars, medicines and alcoholic drinks, but "a deal with Australia will not help to mitigate the reduction in growth that is the product of even the best-case Brexit scenario", Lis wrote.
He said Australia would also demand the UK improve visa access for Australian workers which would require the UK to "backtrack quite starkly on recent policy".
The report as a whole argues that leaving the EU's single market and customs union and seeking a "romantic, buccaneering Global Britain" would risk crippling Britain's trading reputation.
A foreword to the report written by Labour's Chuka Umunna, Liberal Democrat leader Vince Cable and Conservative Brexit rebel Anna Soubry says new free trade agreements "have been sold as the great prize of Brexit".
But "the reality is that a hard Brexit that leaves the UK outside the Customs Union and the Single Market would not only hurt our businesses and result in a hard border in Northern Ireland, it would also damage our status as a global trading nation," they wrote.
Negotiations with the US, China, India, Australia, New Zealand and the Gulf States "will invariably mean trade-offs".
"From watering down food and environmental standards, to granting more visas, to opening sectors of our economy in ways that could undercut UK businesses and agriculture, the obstacles to agreeing new deals could be endless."
---