Australia targets non-tariff measures in bid to secure FTA grain trade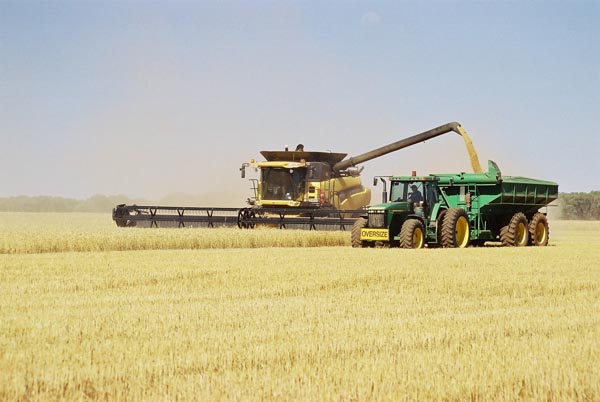 Agri Census | 20 June 2018
Australia targets non-tariff measures in bid to secure FTA grain trade
by Tim Worledge
Free trade agreements dominate headlines for all the wrong reasons, but Australia's grains industry has benefited from closer trade relations supporting export opportunities.
For the country, the equation is simple.
"The reality is that 70% of the grain that we produce in Australia has to find its way to another part of the world," Pat O'Shannassy, CEO of Grain Trade Australia, told delegates at the International Grain Association's conference in London on Wednesday.
But even armed with FTA access to markets, the country's exporters have encountered delays, administrative costs and outright refusals as trading partners cite a range of non-tariff measures (NTM) that can prevent the FTA functioning as imagined.
And the problem is on the rise.
While many of the concerns behind them are wholly legitimate, O'Shannassy highlighted a lack of transparency and understanding around NFMs as a potential stumbling block on the path to free trade.
"An NTM needs to be based on objective data," O'Shannassy said, revealing research undertaken by GTA that suggests there are currently fifty NTMs spread over 15 countries affecting agriculture.
Some effectively act as domestic support policies while the overall number and complexity of NTMs is increasing in key importing countries.
"The NTMs are everywhere, and they're not particularly commodity specific. If you're trading anywhere, chances are you're going to come up against one of these somewhere," O'Shannassy said.
On a per commodity basis, the bulk of the NTMs identified - some 34.8% - affected wheat primarily, followed by barley (13.6%), rapeseed (16.6%) and sorghum (4.5%), according to GTA's research.
The majority of the NTMs - 61.1% - embrace sanitary and phytosanitary conditions, as encountered by Russian feed wheat being delivered into Vietnam recently, with similar measures encountered by traders working exports into Egypt or China.
Technical barriers to trade accounted for a further 14.8%, with licensing, quotas and quality controls contributing 11.1%.
Price control measures such as tax, other finance measures and government procurement stipulations comprised the remaining 13%.
With a lack of transparency around some of these areas, GTA argued that exporters are carrying a higher operational and commercial risk which increases costs and can lead to a trade ban or restriction, moves that can damage investment confidence to further boost production capacity.
O'Shannassy called for standardisation of the requirements for NTMs and build guidelines governing NTMs into future FTAs.
---