BOI eyes five new trade agreements with key trading partners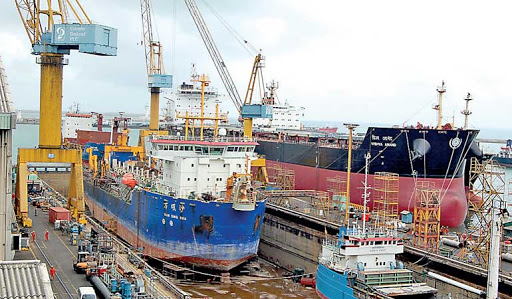 Daily Mirror - 18 September 2020
BOI eyes five new trade agreements with key trading partners
By Nishel Fernando
Proposes FTAs with Japan, China, EU, UK and US over next 3 years
All trade negotiations currently halted subject to formulation of new trade policy
India expects to resume ETCA talks once new trade policy is ready
BOI expects to realise US$ 1-1.5bn FDIs this year
Sri Lanka's apex investment promotion body, Board of Investment (BOI), is eyeing five new trade agreements with key trading partners—Japan, China, European Union (EU), United States and United Kingdom (UK)— over the next three years, a top official said.
"Apart from enhancing the existing free trade agreements (FTAs) that we have, I am already pushing to at least negotiate five FTAs simultaneously to gain access to Japan, China, European Union (EU), United States and United Kingdom (UK) markets," BOI Director General Sanjaya Mohottala said. He was addressing the 40th Annual General Meeting (AGM) of Free Trade Zone Manufacturers Association (FTZMA) in Katunayake on Wednesday. He hopes that FTA negotiations with the proposed countries would commence as soon as the COVID-19 pandemic dissipates.
Mohottala pointed out that clear access to key markets remains crucial to facilitate a conducive investor-friendly environment to attract investment and grow exports.
According to him, the BOI has already signed US$ 1.5 billion worth new agreements this year with investors while further US$1 billion is in the pipeline.
Mohottala expects Sri Lanka to realise US$ 1-1.5 billion worth FDI inflows at the end of this year.
The new government, which came into power at the end of last year, halted all trade negotiations until the formulation and the adoption of a new national trade policy.
Under the previous regime, the negotiations on Economic and Technology Cooperation Agreements (ETCA) between Sri Lanka and India reached advanced stages while negotiations for the proposed FTA between Sri Lanka and China slowed down due to disagreements.
In addition, Sri Lanka also commenced negotiations for potential FTAs with Bangladesh and Thailand.
Addressing the occasion, the Indian High Commissioner to Sri Lanka, Gopal Baglay said that the two governments have held negotiations regarding ETCA at senior levels. He noted that the Indian government is waiting to resume negotiations once the Sri Lankan government formulates its new trade policy.
"We have been in negotiations with the new government. We had early discussions at senior level. I understand the Government of Sri Lanka is in the process of formulating a new trade policy. It's our earnest hope that the new trade policy, when it becomes a reality, would allow a win-win situation for traders in both countries and would allow free flow of goods and services mutually benefiting the two countries," he elaborated.
Sri Lanka entered into its first comprehensive FTA with Singapore in 2018, which included services and investment chapters. However, due to allegations levelled by certain organisations and individuals, the new government appointed a committee to review the FTA.
---