Canada seeks to expand trade with MERCOSUR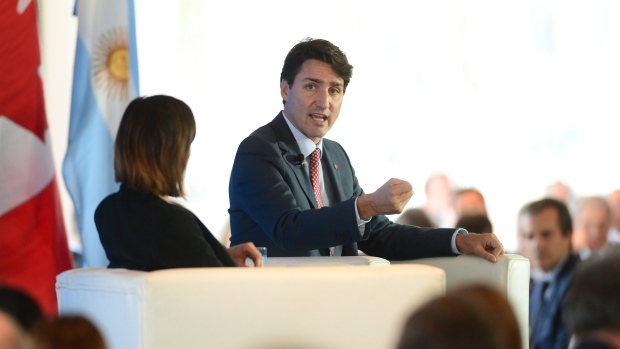 Prensa Latina | 2 May 2017
Canada seeks to expand trade with MERCOSUR
Canadian Prime Minister Justin Trudeau''s Government is today debating the most essential issues for a free trade agreement with the Southern Common Market (MERCOSUR), made up of Argentina, Brazil, Paraguay, Uruguay and Venezuela.
A government source, who reported anonymous, told International Canada Radio that the Executive will begin a consultation process this week to enhance such a purpose.
Ottawa held exploratory talks with MERCOSUR in 2011 and 2012, under the previous conservative Canadian government, but unfortunately these talks were at standstill since then.
In early April, technical delegations met in Argentina, nation which presides over MERCOSUR, to started off by designing the framework for formal negotiations, according to the source.
According to a report, delegates has the possibility to exchange some information on their respective markets for goods and services, non-tariff barriers, animal and plant health regulations, investments, government procurement, labor issues, and environmental regulations.
The negotiations, aimed at strengthening free trade with MERCOSUR, emerged when the United States -one of the Canada´s major trading partners- imposed higher import tariffs on Canadian lumber and under threats from US President Donald Trump´s administration to apply major Protectionist Measures.
According to some figures from Global Affairs Canada, MERCOSUR members had a $3,2 billion USD combined gross domestic product (GDP) at the end of 2016 and also a potential market constituted by an over 260 million inhabitants.
---