Canada seeks to step up UAE investment talks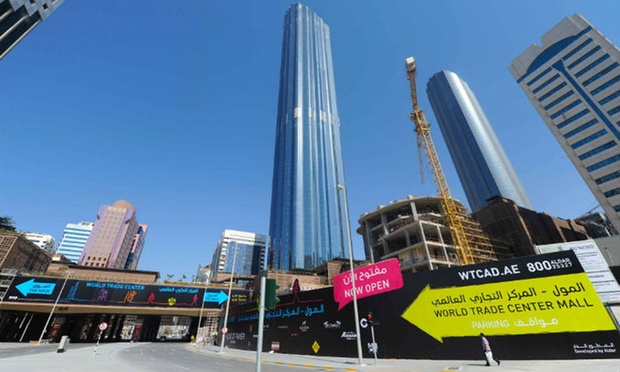 The National | 6 March 2017
Canada seeks to step up UAE investment talks
by Dania Saadi
Canada would like to accelerate the pace of talks with the UAE on concluding a foreign investment agreement, potentially a precursor to a fully fledged free trade deal, according to its international trade minister.
"What I want to do is bring new momentum to these nego­tiations to make sure we can conclude them in a relatively short period of time," said François-Philippe Champagne in Abu Dhabi on Sunday.
Talks on a Foreign Investment Promotion and Protection Agreement (Fippa) have been continuing since 2014.
"Fippa is a first step towards a free-trade agreement," he said.
A Fippa helps UAE investors in Canada get the same treatment as local companies and vice versa.
The UAE is Canada's largest export market in the Middle East and North Africa and its 16th largest export market globally, with Canadian merchandise exports at C$1.8 billion (Dh4.94bn) in 2016. Imports from the UAE touched C$128 million.
"What a Fippa does is to provide protection for foreign investors," said Mr Champagne, who was appointed to his role in January. "It is really about making sure we have fair rules between our countries when it comes to investment and historically when these agreements have been put into place you see an increase in trade."
About 150 Canadian companies are registered in the UAE, where about 45,000 Canadians live.
"The UAE is a very attractive hub for Canadian companies, for small and medium-sized businesses to use obviously to export to the whole region," said Mr Champagne.
UAE companies are already investors in Canada, with direct investment exceeding C$30bn in 2015.
Last year, DP World struck a deal to operate its first port on the east coast of Canada by leasing a 15-hectare container depot in New Brunswick. DP World bought Fairview container terminal in Prince Rupert on the west coast, in 2015, for C$580m and it also operates two other terminals there, Centerm terminal in Port Metro, Vancouver, and Duke Point Terminal in Nanaimo.
DP World and Caisse de dépôt et placement du Québec, Canada's second largest pension fund, are also creating a US$3.7bn financial vehicle to invest globally, excluding the UAE.
Canada is pursuing an aggressive international trade agenda, with a focus on Japan, China and India. It also plans to pass a bill on the EU-Canada Comprehensive Economic and Trade Agreement after it was ratified by the European Parliament last month.
Canada is part of the Trans-Pacific Partnership, a trade pact grouping 11 countries that border the Pacific Ocean – the US pulled out of it after Donald Trump became president. Canada and other signatories to the TPP are weighing their next move.
"We are going to play a constructive role because we see that [Pacific Ocean region] as a very, very important region," said Mr Champagne. "Some of the fastest-growing economies of the world are in that region and Canada as a Pacific nation needs to be part of the initiatives that countries will decide to take part in, in that part of the world."
Mr Champagne is also hopeful that Mr Trump will stick to the North American Free Trade Agreement between the US, Mexico and Canada, which he has said he would like to alter. The US is Canada's biggest trade partner, with C$2.4bn worth of daily bilateral trade.
"We are open to sit down and listen but the comments of president Trump for me were an acknowledgement that we start from a very very strong base," said Mr Champagne.
---