Chengdu Trilateral Summit still to deliver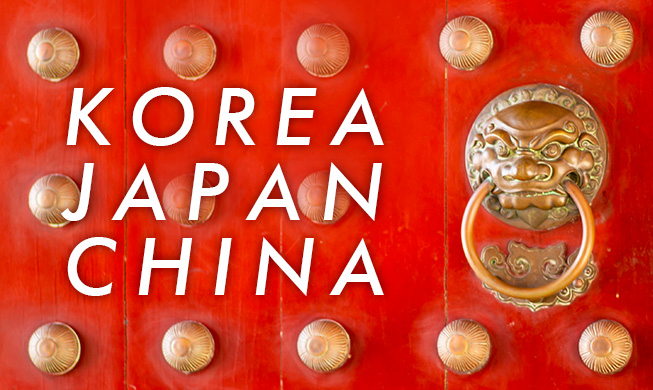 East Asia Forum - 11 February 2020
Chengdu Trilateral Summit still to deliver
By Choong Yong Ahn
The three leaders of China, Japan and South Korea capped off their eighth trilateral summit in December 2019 with the issuing of the Trilateral Cooperation Vision for the Next Decade in Chengdu. Their joint statement contained amicable commitments and pledges to realise a 'free, non-discriminatory, transparent, predictable, and stable trade and investment environment' and to keep markets open in addition to maintaining durable peace and security in the region.
Despite the summit's rhetoric, there were insufficient action plans. But the fact that China, Japan and South Korea (CJK) engaged in an agreed-upon trilateral summit framework, and bilateral dialogues on the sidelines, was no small achievement given heightened tensions between the three countries.
South Korea and Japan have avoided a bilateral summit since tensions erupted in late 2018 over the wartime forced labour issue and has spiralled into diplomatic brinkmanship. Tourist flows between China and South Korea became constrained after the decision for South Korea and the United States to deploy the Terminal High-Altitude Area Defense (THAAD) missile defence system on South Korean territory. Historical legacies, security-related tensions and a lack of trust between China, Japan and South Korea have made efforts towards trilateral economic cooperation unpredictable.
The three countries have suffered the effects of the US–China trade war. It is uncertain how long the temporary ceasefire agreed upon in the US–China trade deal will last or what will come next.
The trade war slowed China's annual growth rate to 6 per cent in the third quarter of 2019, the lowest since the early 1990s, while indirectly hitting South Korea and Japan. The resulting contraction of South Korean exports to China is likely to further dampen South Korea's poor growth prospects for 2020, already at its lowest since 2008.
Japan's exports to China for 11 months of 2019 were down by about 10 per cent compared to the same period in 2018. The economic restructuring of Japan is also suffering setbacks due to the failure of the Trans-Pacific Partnership following the United States' exit in 2017.
It is against this backdrop that China, Japan and South Korea seek to deepen trilateral cooperation. This cooperation would lead to freer regional trade, investment and disaster management in the East Asian economic community as envisioned at the first trilateral summit in 2008.
But the three countries' economies are greatly influenced by US economic policy. How the US–China trade war unfolds will have a significant impact on the future of China–Japan–South Korea trilateral cooperation. One way to escape the chaotic downside risk is to speed up the implementation of the Regional Comprehensive Economic Partnership (RCEP) and the ongoing China–Japan–South Korea Free Trade Agreement (CJK FTA) negotiations.
The CJK FTA was launched in 2012 and motivated by the notion of an 'East Asian identity'. It seeks to promote intra-regional economic cooperation to mitigate the negative economic consequences of unprecedented economic crises, such as the 1997 Asian financial crisis.
The three countries also joined RCEP negotiations in 2012 with a text-based agreement inked in November 2019 after 27 rounds of negotiations with 15 signatories while India opted out. As RCEP without India would be half-baked, the fate of RCEP is uncertain. Fortunately, India has not withdrawn acrimoniously, so the door is still ajar for its signature.
Some members might feel uneasy about a China-dominant RCEP without India. China needs to be more responsive to India's concerns to salvage the mega deal, despite its shallow and lower standard of openness compared to the Trans-Pacific Partnership. Additionally, it appears that CJK FTA progress is subject to fate of RCEP.
The CJK economies have been great beneficiaries of the liberal trade system of the past four decades and have become a global manufacturing hub by taking advantage of naturally-emerging regional value chains arising from geographical proximity and inherent manufacturing competitiveness. As long as the trilateral flow of goods is not weaponised, cross-border foreign direct investment is well protected, and tourism remains unconstrained, the three countries' natural market value chains are likely to increase in mutual gains. It is imperative that the CJK leaders enable this to happen to live up to the spirit of trilateral common prosperity.
The CJK leaders must realise that at the root of indispensable cooperation is unavoidable ecological connectivity. The problems of trans-border fine dust, marine plastic litter and the ongoing terrifying spread of the novel coronavirus must be urgently and collectively tackled. This would be a concrete and quickly implementable action agenda that could contribute to deeper confidence building among the CJK economies.
Mutual trust can only be deepened through an unwavering commitment to a rules-based regional and global trade order while respecting each other's economic systems. Sensitive issues of the past should remain confined to the annals of history where they belong.
China, Japan and South Korea are geographically inseparable and must look forward and work responsibly to create a peaceful, prosperous and inclusive regional community — a building block towards much needed multilateralism. Maximising the optics of the Chengdu Summit while ignoring a concrete action plan risks detracting from its substance and value.
---