Crystallex International, Venezuela settle US$1.2B mine dispute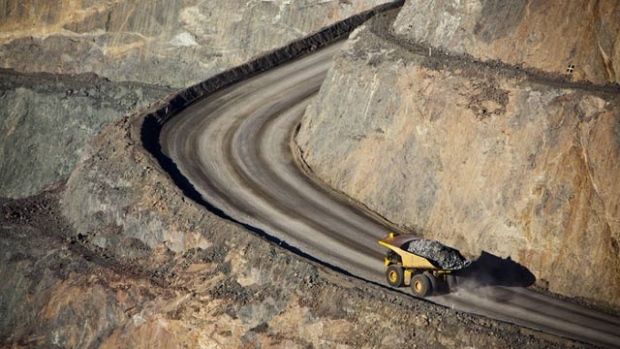 BNN | 24 November 2017
Crystallex International, Venezuela settle US$1.2B mine dispute
by Katia Dmitrieva, Katia Porzecanski and Bob Van Voris (Bloomberg)
Crystallex International Corp. and Venezuela agreed to settle a US$1.2 billion dispute over the 2011 nationalization of a gold deposit in the South American nation.
Ontario Superior Court Justice Glenn Hainey in Toronto approved the settlement on Friday after it was announced two days earlier through filings in Canada. Parts of the agreement remain sealed, including the amount to be paid.
The Canadian mining company, which was forced into bankruptcy in 2011 after the seizure of the Las Cristinas deposit, had asked the judge to approve the deal, saying it "may be the largest settlement that Venezuela has ever agreed to" relating to an arbitration award. That would put the deal at more than US$1 billion, based on Venezuela's prior settlements.
Keeping the details of the agreement under wraps prompted opposition from some bondholders and shareholders at the hearing who demanded access to the key terms of the deal. Crystallex's shareholders, creditors and litigation financiers — a New York-based hedge fund firm, Tenor Capital Management — argued over the terms of the settlement, including the release of some information. The country insisted on keeping details secret because it's still dealing with hundreds of billions of dollars of other creditor claims, according to a sworn statement submitted to the Canadian court by Harry Near, a Crystallex director.
As of 2014, Tenor had lent about US$62.5 million to Crystallex in return for net arbitration proceeds that totaled 70.5 per cent of the company's award, after taxes and payment to creditors, according to documents posted on the website of Ernst and Young, the company's court-appointed monitor. Since 2015, Crystallex has redacted the terms of further financing from Tenor. That means shareholders are in the dark about the share of the award that's currently left for them.
The settlement was intended to end Crystallex's efforts to seize Venezuelan assets and collect on a US$1.2 billion arbitration award. The company sued in the U.S., Canada and elsewhere. Crystallex targeted U.S. assets of Venezuela's state oil producer, Petroleos de Venezuela.
The Crystallex case has been closely watched by Venezuela's creditors as the nation teetered on default of its international obligations. The company's efforts to convince courts to view PDVSA and its units as alter-egos of the state have provided some guidance on how a restructuring of the nation's more than US$100 billion debt may unfold.
In recent weeks, ratings companies have declared the nation and its state oil company in default on its international bonds because of significant payment delays. While the government said that it will seek to restructure its debt with global investors, officials have also insisted that the nation will keep paying its obligations while it sorts out a plan to do so. Coming up with a solution will be particularly challenging because of U.S. sanctions that restrict investors from engaging with some top officials and purchasing new debt.
The payment delays put in question how Crystallex will get paid, once a settlement is finally agreed upon. Gold Reserve, another Canadian company that also came to an accord with Venezuela over expropriated assets, said Wednesday that the sanctions have held up its payments due from Venezuela. Since the sanctions were imposed in August, intermediary banks have grown unwilling to pass along the cash from Venezuela to Gold Reserve's U.S. bank accounts, the company said in a statement.
Near said Venezuela had agreed to make a series of payments in installments. The total payments would more than cover claims by Crystallex's creditors, Near said. Senior creditors are owed about $120 million, plus interest.
Crystallex filed for protection from its creditors in December 2011. Then in 2016, after five years of arbitration, the company won an award of US$1.2 billion from the World Bank's International Centre for the Settlement of Investment Disputes in April 2016. Judges in Canada and the U.S. have recognized the award with interest, granting the company a US$1.4 billion judgment.
The company launched a slew of legal efforts to try to collect, including an attempt to seize shares of PDVSA's Delaware-based subsidiary, PDV Holding. Separately, Crystallex began negotiations with Venezuela that then stalled with the nation's economic decline, as well as multiple personnel changes among the government's top officials, according to Near. Recently, as the nation moved towards defaulting on its international obligations, Crystallex revived efforts to come to a settlement.
---