EU woos Nigeria with N1.4tn EPA offer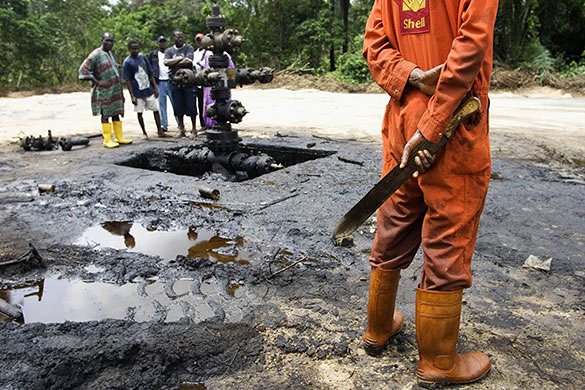 Nigeria Today | 19 June 2016
EU woos Nigeria with N1.4tn EPA offer
by Anna Okon
The European Union has asked Nigeria to sign the Economic Partnership Agreement with attractive offers including a €6.5bn (about N1.4tn) Development Programme that will enhance the capacity of Nigerian businesses.
The Trade Counsellor, EU Delegation to Nigeria and the ECOWAS, Filippo Amato, said this during his presentation at an international trade conference organised by the Lagos Chamber of Commerce and Industry.
He said the EPA development programme had been developed to provide funding for projects linked to trade, industry, energy and transport infrastructure in the region.
He added that the EPA had made provision for institutional reforms (such as tax reforms), and capacity building of relevant stakeholders.
It could be recalled that manufacturers in Nigeria had rejected the EPA in 2015 on the premise that as a developing country with an industrial base facing numerous challenges, the partnership would not be healthy for Nigeria as its products would not be able to compete those from advanced countries.
The President, Manufacturers Association of Nigeria, Dr. Frank Jacobs, had advised against the partnership fearing that it might eventually turn Nigeria into a dumping ground for superior products from more advanced nations in the partnership.
But Amato said, in order to guard against incidence of rejected goods, the National Quality Infrastructure Programme funded by the EU to the tune of €12m (about N26bn) and implemented by the United Nations Industrial Development Organisation supported the formulation of a national quality policy to improve the standard and quality of goods produced in Nigeria and to protect consumer rights.
Other benefits offered by the EU trade envoy, according to him, are reduced tariff for partner countries; preferential trade treatment for developing nations in the partnership and very low Value Added Tax rates.
He said, "Nigerian-Belgian Chamber of Commerce together with the Lagos, Kano and Port Harcourt Chamber of Commerce form the Business Cooperation Centre Nigeria, a platform between Nigerian and European SME's linked up through powerful databases; the BCC Nigeria will share the knowledge and sourcing technologies and business partners across all network countries."
In her remarks, the President, LCCI, Dr. Nike Akande noted that trade policy matters were very critical for the advancement of any economy, adding that no country was fully self-sufficient in everything.
"This is why it is important for our trade policy to be consistent, transparent and sustainable," she said.
She added, "Thus, as many countries have recorded sustainable growth and development through an export-led strategy, effective venturing into international trade is expected to also assist Nigeria get sustained growth at the rates needed to make a visible impact on poverty reduction.
"Nigeria has become an investment hub for many investors from around the world. Returns on investments in Nigeria are very high compared to what obtains in other parts of the continent.
"However, for us to take full advantage of trade relations, we need to strengthen our competitiveness. We need to create the enabling environment to make businesses operating in the country competitive. We need to fix the supply side issues such as infrastructure which is a major source of competitiveness challenge in many developing countries."
---