Govt mulls delinking investment from FTAs, seeks legal opinion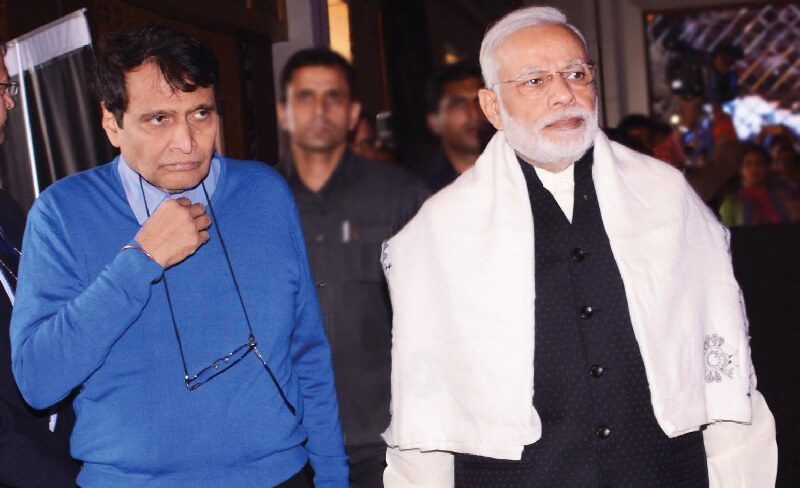 BusinessLine | 14 November 2018
Govt mulls delinking investment from FTAs, seeks legal opinion
by Shishir Sinha
The government is exploring ways to delink investment from the Free Trade Agreements (FTAs) with an aim to make trade arrangements more effective.
"The Department of Economic Affairs has sought an opinion from the Law Ministry on this matter," a senior government official told BusinessLine. Though he admitted that it will not be easy to isolate a part of the agreement, a decision will be taken once the legal opinion is given.
Rahul Goel, Partner at Cyril Amarchand Mangaldas, said certain ISDS (Investor-state dispute settlement) cases against India led it to review its stand on investment treaties. Consequently a model Bilateral Investment Treaty (BIT) was adopted in 2016 with the intention of creating a balance between investor's rights and government's obligations. "The government's thrust to increase foreign investment inflows is likely to become a reality, if the government can use the improved ranking in World Bank's Ease of Doing Business Survey 2019 with the necessary and useful catalyst of new BITs," he said.
Experts also said there have been studies analysing the impact of trade agreements with foreign investments, and whether such impact is positive or negative. Conceptually, FDI should be contradictory to goods trade envisaged under an FTA. FDI may turn out to be a substitute to goods trade depending on the nature of such investments.
Empirical studies have indicated that in the case of Horizontal FDI (where investor invests in same business which it is engaged in domestically) if the investor and investee belong to the same FTA then FDI will be affected since the replacement with goods trade is larger compared to FDI.
Inversely, in case of Horizontal FDI for investors and investee not belonging to the same FTA or in case of Vertical FDI (where investor invests in a business playing the role of a supplier or a distributor, in order to reduce supply costs), empirically it has been shown that FTAs have a positive correlation to FDI.
In this light, Atul Pandey, Partner at Khaitan & Co, believes that it is important for the government to avoid enacting a blanket rule de-linking FTA from FDI. "A host of empirical factors must be taken into account, while taking such a decision, including the quantum of FDI being received from the country with which such FTA is being executed, as well as the nature of the FDI received. The possibility of delinking FTA from FDI also seems low, considering India is rapidly opening up sectors to FDI as well as simultaneously reducing trade barriers across sectors," he said.
Trade in goods
FTAs are arrangements between two or more countries or trading blocs that primarily agree to reduce or eliminate customs tariff and non-tariff barriers on substantial trade between them. FTAs, normally cover trade in goods (such as agricultural or industrial products) or trade in services (such as banking, construction, trading etc.). FTAs can also cover other areas such as intellectual property rights (IPRs), investment, government procurement and competition policy, etc.
FTAs are also associated with Preferential Trade Agreement (PTA), Comprehensive Economic Cooperation Agreement (CECA), Comprehensive Economic Partnership Agreement (CEPA), Custom Union, Common Market and Economic Union. All these are in one way or other way linked with FTA and aim to promote not just trade but also investment.
So far, 11 FTAs are in force among which the prominent one is India-ASEAN CECA which deals with Trade in Goods, Services and Investment Agreement and involves Brunei, Cambodia, Indonesia, Laos, Malaysia, Myanmar, Philippines, Singapore, Thailand and Vietnam. India also has a CEPA with Japan and South Korea and a CECA with Singapore.
---