If a no-deal Brexit happens, mega corporations could sue the government for billions in secret courts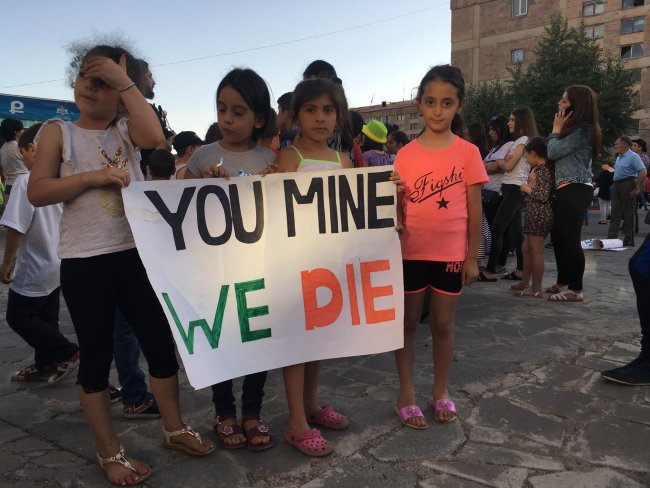 The Independent | 1 August 2019
If a no-deal Brexit happens, mega corporations could sue the government for billions in secret courts
Imagine a world where transnational corporations don't have to follow the same laws as everyone else, but instead have their own corporate courts, where the law is tailored to their interests. Not courts where the companies are put on trial, but where corporations sue governments for huge sums of money and bully countries to get their own way.
It sounds like dystopian science fiction, but corporate courts are real. Formally known as investor-state dispute settlement (ISDS), this shadowy legal system for transnational companies is written into the rules of many trade and investment deals.
Hardly surprising then that parliament's Trade Committee has just described these corporate courts as "highly controversial". They always have been. They have been used to challenge everything from a moratorium on fracking to the introduction of plain packaging on cigarettes to a land grab being blocked. People around the world can tell many stories about the damage corporate courts can cause.
The UK though, has perhaps been able to be a bit complacent. The UK has many investment deals with corporate court arrangements, but mainly with countries in the global south where the economic power – and the transnational corporations – have been on the UK's side. UK companies have been happy to use ISDS. Anglian Water, for instance, sued Argentina when it set a cap on consumer prices for water during a financial crisis. But on the whole, the UK has not faced corporate courts itself. That could be about to change with Brexit.
Before getting into that, it's good to look at a particular example, to understand how harmful corporate courts can be. A case that is just getting underway at the moment involves a mining company, Lydian, and a planned gold mine in Armenia.
Lydian has its main office in Colorado in the US, but it is nominally headquartered in Jersey, offshore from the UK. It wants to set up an open-cast gold mine on Amulsar mountain, in the south of Armenia, next to the spa town of Jermuk. There were longstanding concerns about the mine, and its effect on water sources in the region, but it was given the go ahead by the previous Armenian government. This government had a track record of police violence and repression of public protest. Once construction started, in addition to the environmental concerns, local people became urgently aware of the stark threats that a large open cast mine posed to existing jobs in tourism and agriculture.
Then in 2018, Armenia had a "velvet revolution" and a new democratic government came to power – one with a less repressive attitude to policing. Locals felt they had a chance to be heard, and started protesting. For over a year now locals have blockaded the mine, with construction on the site brought to a halt.
Not long after the protests started, Lydian set up a "letterbox" subsidiary in the UK. Then a few months back, it started the process to bring a corporate court case through that subsidiary against the Armenian government, using a UK investment deal. Its grounds are that the Armenian government has "failed" to remove the protesters, and it says that whether it pursues the case or not depends on the "conduct" of the government. In effect, it is suing to bully the government into taking a more repressive attitude to public protest.
It is an effective threat, because corporate courts allow companies to sue not just for money they have already invested, but also for profit they think they could have made in future. Lydian is reportedly asking for a payout of $2bn – an amount equal to two thirds of the Armenian government budget, and many times in excess of what it has spent.
Support free-thinking journalism and subscribe to Independent Minds
Brexit itself opens many possibilities for corporate court cases. When major changes to policies and regulations happen, that is fertile ground for ISDS. If those changes happen suddenly, by crashing out of the EU with a no-deal Brexit, even more so. The example of financial services companies suing because their base in the UK no longer provides access to the EU market is one likely area.
Lawyers disagree on whether the cases will succeed, but with such sums at stake, lawyers are one group that can make a lot of money finding out. While government decisions can be challenged in national courts, corporate courts offer much higher payouts and will consider cases on a much narrower basis, looking only at the perspective of the investor.
Post-Brexit trade deals that the current government desperately wants to do with countries like the US could be easy routes for many of the world's most powerful transnationals. Canada is one of the countries most sued by ISDS purely because it has corporate court arrangements with the US through Nafta, the US-Canada-Mexico trade deal.
Canada's experience has led it to negotiate the removal of corporate courts from the US-Canada side of Trump's renegotiated version of Nafta, the USMCA (US-Mexico-Canada Agreement). It is not alone. Around the world, countries have been rejecting corporate courts: South Africa, India, Ecuador, Tanzania, Indonesia and New Zealand have all taken steps to review, limit or terminate existing ISDS deals and refuse to sign new ones.
The UK has an opportunity to do the same, as it sets out its new post-Brexit trade and investment policy. Yet so far it is not taking that opportunity. MPs in the Trade Committee denounced the government's failure to set out "even basic lines of policy" over investment deals, including corporate courts.
Corporate courts are fundamentally unjust and should have no place in modern trade and investment policy. Which is why we need to push the government to show vision and rule them out for good.
Jean Blaylock is a senior campaigns officer at War on Want
---