Ireland and France furious with EU over plan to import more beef from Brazil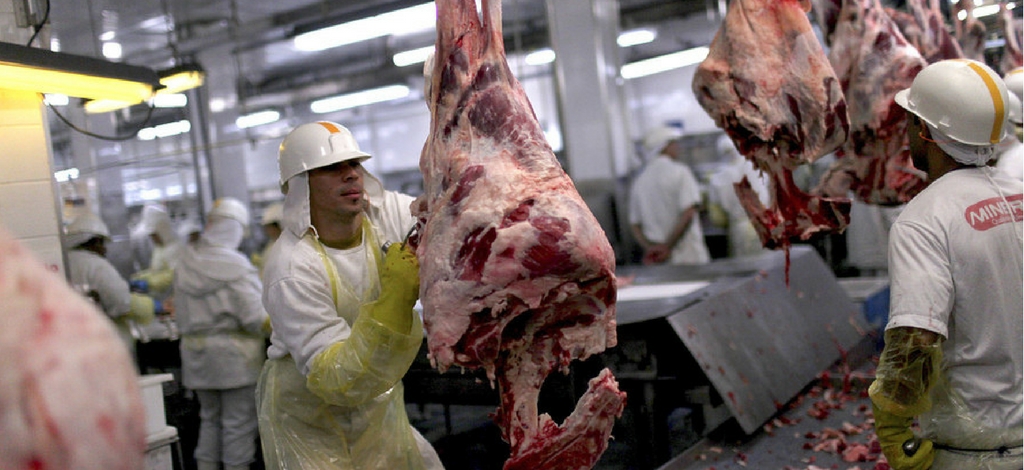 Daily Express | 3 October 2017
Ireland and France FURIOUS with EU over plan to import more beef from Brazil
By BELINDA ROBINSON
EU officials want to offer annual free-trade quotas of 70,000 tonnes of beef and 600,000 tonnes of ethanol to Brazil in a free trade agreement .
But the decision sparked outrage from Ireland's prime minister Leo Varadkar and French president Emmanuel Macron who say it will compromise safety.
Health inspector union ANFFA warned in June that Brazil's meat industry lacks enough inspectors to ensure their product is safe.
ANFFA President Mauricio Porto said the country's inspectors had slid to 2,600 from 3,200 in 2002, even as the number of meatpacking plants more than doubled.
The United States has banned fresh beef from Brazil and officials in Canada and the EU said they had rejected some shipments of Brazilian beef in recent months.
The US banned Brazilian meat three months after a broader crisis caused by a police investigation into alleged bribery of health officials by meatpackers including JBS SA, the world's largest protein processor.
The EU was planning to offer a free trade agreement to the South Americans during a round of negotiations to be held in Brazil from October 2 to 6.
But after France and Ireland protested at the EU summit in Tallinn, Estonia, last month, EU Commission president Jean-Claude Juncker vowed to re-assess what was on offer.
Ireland's food and drink industry, in contrast, has an annual turnover of 25billion euros and exports of 10bn euros, according to The Irish Examiner.
At least 230,000 people are employed in the sector making Ireland the largest net exporter of beef, and lamb, in Europe.
EU members states are also opposed to other countries - like South Africa - from entering the beef market, according to news service Agra-Europe.
In a letter to the EU authorities, eleven EU Member States urged them not to grant South African quotas for beef, ethanol, sugar and poultry.
This, the members states argue, was because it would be hard to regulate South Africa's market to ensure they were fit for the EU.
Among the signatories of the letter were France, Poland, Ireland, Austria and Hungar -; but Germany was notably not one of them.
Beef is an important source of income for German farmers, but there have been no protests against the EU decisions.
However, Jean-Pierre Fleury, chairman of the working group "Beef" of the EU committees of the farmers' associations said widening the market for beef was not a good idea.
He warned food safety could not be guaranteed if the EU allows other markets to muscle in.
Pekka Pesonen, Secretary-General of COPA, representing EU farmers, added: "With 45 per cent of Irish beef destined for the UK market, we can not currently consider further curbing the EU beef market in a trade pact with Latin American countries."
---