Japan-Thailand trade pact takes effect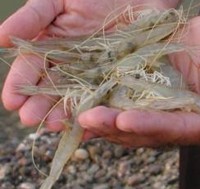 Agence France Presse | 2 November 2007
Japan-Thailand trade pact takes effect
TOKYO (AFP) - Japan and Thailand held their first meeting to implement a bilateral free trade pact, which took effect Thursday despite concerns among Thai workers.
Japanese Foreign Minister Masahiko Komura and his Thai counterpart Nitya Pibulsonggram headed the meeting, designed to set up smaller committees tasked with ensuring smooth trading.
"The ministers emphasised that, with the entry into force of the agreement, both countries would be able to make the most of their economic complementarities and to further promote the development of their respective economies," the two nations said in a joint statement.
Increased trade would help "bring about prosperity to the peoples of both countries," it said.
Japan, the world's second largest economy, has been seeking a growing number of bilateral trade pacts amid a breakdown in global liberalisation talks.
But the pact has raised concerns in Thailand, where activists charge it would make the kingdom a dumping ground for Japanese toxic waste.
Thai train drivers also staged a strike, although they returned to work Thursday after officials assured them that the trade deal would not threaten their jobs.
Under the free trade agreement, about 97 percent of Japanese exports to Thailand and 92 percent of Thai exports to Japan will be tariff-free within 10 years.
Japan will scrap tariffs on Thai shrimp and tropical fruit such as mangoes and durian, but will keep protecting its politically powerful rice farmers.
Thailand will cut tariffs on automobiles with engines of 3,000cc or larger to 60 percent from 80 percent over four years and eventually scrap all tariffs on steel imports.
---