Kingdom, Russia set to boost trade, investment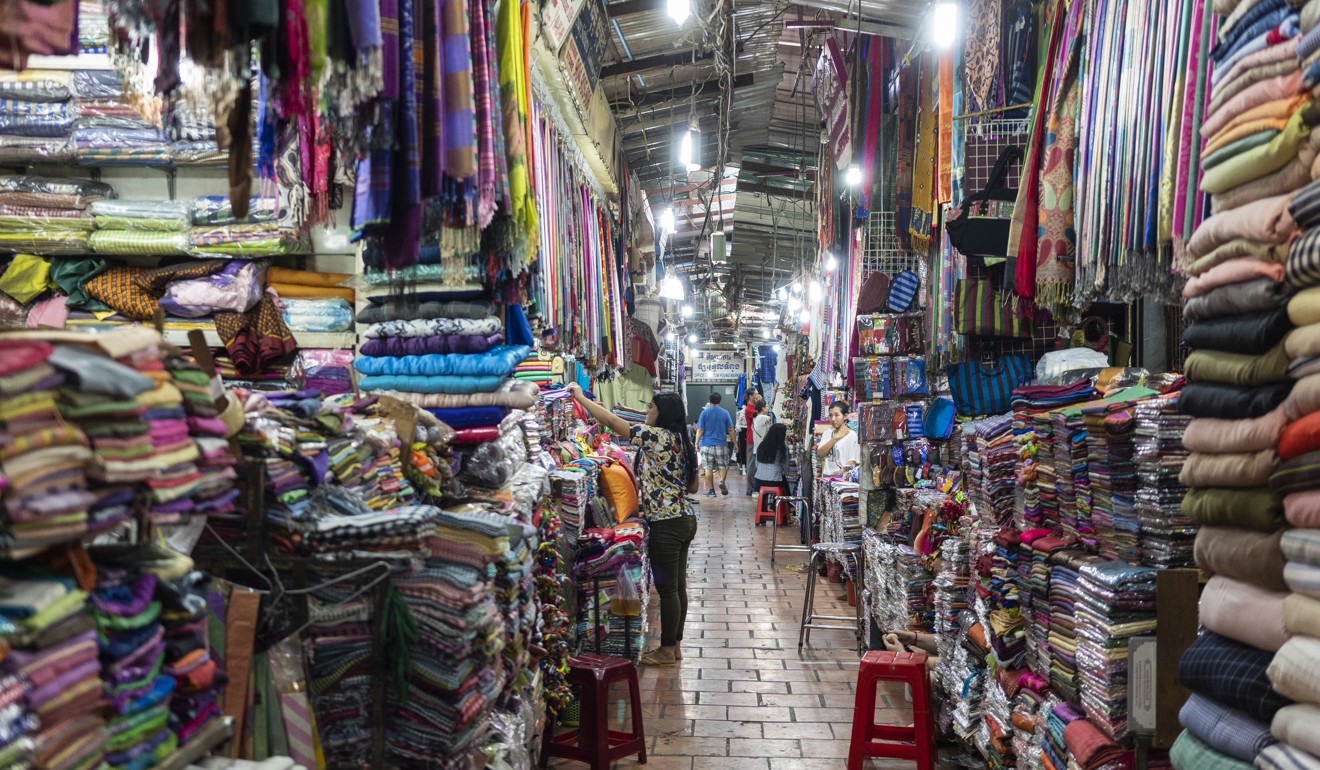 Phnom Penh Post - 24 March 2020
Kingdom, Russia set to boost trade, investment
By May Kunmakara
Cambodia and Russia have pledged to increase bilateral trade and investment as the Kingdom aims to diversify its market through the Eurasia Economic Union (EAEU).
Deputy Prime Minister Hor Namhong, who met with Russian Ambassador to Cambodia Dmitry Tsvetkov in Phnom Penh on Monday, said both countries had good diplomatic relations which continued to be strengthened by Russian contributions to the Kingdom's economic growth.
Namhong said: "Our countries share a good relationship and we cooperate well in many sectors. Since 2015, our countries have signed 51 agreements to boost trade, and investments in the financial sector, agriculture and more.
"Last year, bilateral trade reached $55.39 million and we hope it will continue to grow this year. Cambodia welcomed some 55,653 Russian tourists last year and hopes to welcome many more in the future.
"Presently, we are in talks over 14 Memorandums of Understanding (MoU) which we expect to be signed soon. These will focus on tourism, education, law and youth," he said.
He also expressed hope that Russia will support Cambodia in its Free Trade negotiations with Eurasia.
Dmitry Tsvetkov noted the fast development of Cambodia and said he was impressed by the fact that even though Cambodia was not an oil-producing country it had seen approximately seven per cent growth last year.
He said a Cambodia-Russia Working Group had started negotiations on a Free Trade Agreement with Eurasia.
In October last year, Cambodian officials visited Russia to discuss the Free Trade Agreement with EAEU.
The EAEU is an international organisation which represents a bloc of countries in central and northern Asia and Eastern Europe with a combined GDP of $5 trillion.
It is composed of five-member states – Armenia, Belarus, Kazakhstan, Kyrgyzstan and Russia –with a combined population of 183 million people.
In 2016, Cambodia and the EAEU signed an MoU to enhance cooperation in trade.
As Cambodia is still in the Least Development Country (LDC) classification, 46 Cambodian products can enter the EAEU market duty-free within the next three years.
Among Asean countries, only Vietnam has reached a Free Trade Agreement with the bloc, while Singapore is still in negotiations.
Businesses in the region are hoping that Cambodia can secure further trade agreements, with agricultural conglomerate MongRiththy Group planning to expand markets for mango exports in Russia and Hungary.
MongRetthy Group president, Mong Riththy said his company plans to export around 5,000 tons of mangoes a year.
---