Lone Star hints intent on out-of-court settlement with Seoul over KEB dispute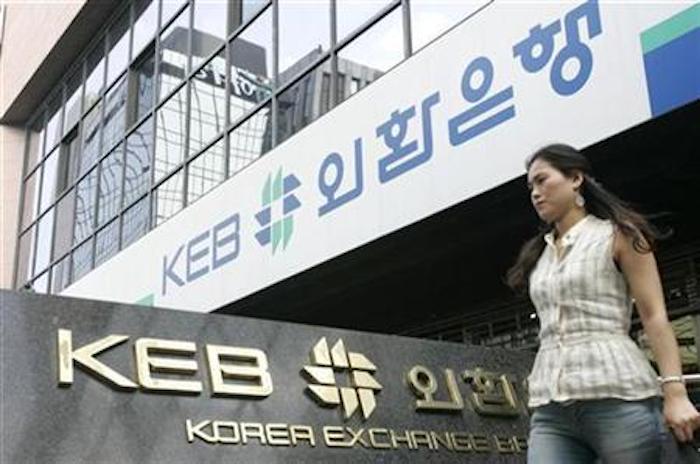 Pulse | 5 June 2020
Lone Star hints intent on out-of-court settlement with Seoul over KEB dispute
By Lee Seung-hoon, Choi Seung-jin, and Lee Eun-joo
U.S. private equity firm Lone Star Funds suggested it was open to "amicable and sensible" out-of-court option to settle the longstanding dispute with the Korean government over its investment in now-defunct Korea Exchange Bank, a senior executive said.
"Lone Star believes it is always better to resolve differences amicably and sensibly wherever possible, rather than simply litigate," said Michael Thomson, general counsel of Lone Star Funds, in an exclusive written interview with Maeil Business Newspaper on Thursday. "And in this case, Lone Star believes a reasonable and defensible compromise would be possible."
Thomson has been spearheading the investor-state dispute case with the Korean government. It is the first time for the private equity firm to speak to the Korean media on the filing of its suit against Korea and development since raising action eight years ago.
He found the momentum of the hiatus in the arbitration process due to the vacancy of the tribunal chair can give the parties the chance to discuss out-of-court settlement as "there is ample room for an amicable resolution that both parties can justify as very reasonable, given the established record, and which would bring to a conclusion to this long-running unfortunate saga."
If Seoul remains unwilling, Lone Star will press on with the litigation at the International Center for Settlement of Investment Disputes (ICSID), an international arbitration institution under the World Bank.
In 2003, Lone Star acquired a controlling 51.02 percent stake in Korea Exchange Bank (KEB) that was up for sale in the wake of Asian financial crisis in 1997-1998. The sale involved controversial issues such as the bank being sold at much cheaper price than its actual value as the lender was in need of outside support to overcome financial distress. Approval nonetheless was given by Korean regulators at the time.
Suspicions rose that KEB may have been sold to Lone Star unfairly, triggering Korean government to initiate an investigation. The sale was later concluded to be legitimate. The investigation, however, brought out wrongdoing such as stock manipulation by Lone Star in 2011 and its attempts to sell KEB were blocked by the Korean government which cited ongoing investigation.
Later, Lone Star claimed KEB shares were sold at much lower price, and in 2012 filed a $4.68 billion investor-state dispute case against the Korean government with the ICSID. It also blamed authorities for imposing excessive taxation on its investments in Korea.
The Korean government maintains it has not received any official proposal from Lone Star.
Should the litigation process resumes, Thomson believed the case could be "finalized within this year or early next year."
Contrary to the predatory stigma, he emphasized on Lone Star's "long-term" commitment to Korea and argued its pullout was "forced" due to negative sentiment and pressure from tax and prosecutorial establishments. "It was simply impossible in that environment to run an effective and successful business."
"Lone Star will consider investment opportunities in Korea after the past is completely resolved," he said. "I know I personally would look favorably on the opportunity to invest in Korea again."
---