Mexico to protest NAFTA enforcement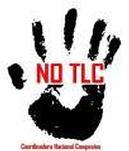 Mexico to Protest NAFTA Enforcement
Mexico, Nov 28 2007 (Prensa Latina) — Imminent opening of the Mexican market to tax-free imports from the US and Canada is source of protests 34 days short of enforcing the North American Free Trade Agreement.
The measure, to affect 1.4 million local farmers, involves tax-free imports of corn, beans, sugar and milk as part of the NAFTA signed December 17, 1992.
Confederacion Nacional Campesina (CNC) warned of the serious threat posed by free flow of low-cost subsidized products that will ruin a national agriculture unable to compete with its neighbors.
CNC Leader Cruz Lopez added that Mexico does not have the obligation to buy things it does not need and urged to establish pre-import and export assessment mechanisms to ease the ensuing damages.
He also forecasted a disaster for Mexican rural sectors in the unfair competition that only favors foreign capital.
Lopez announced protests for mid December by the organizations making up the Confederation.
---