Miners want ISDS in Indonesia free trade agreement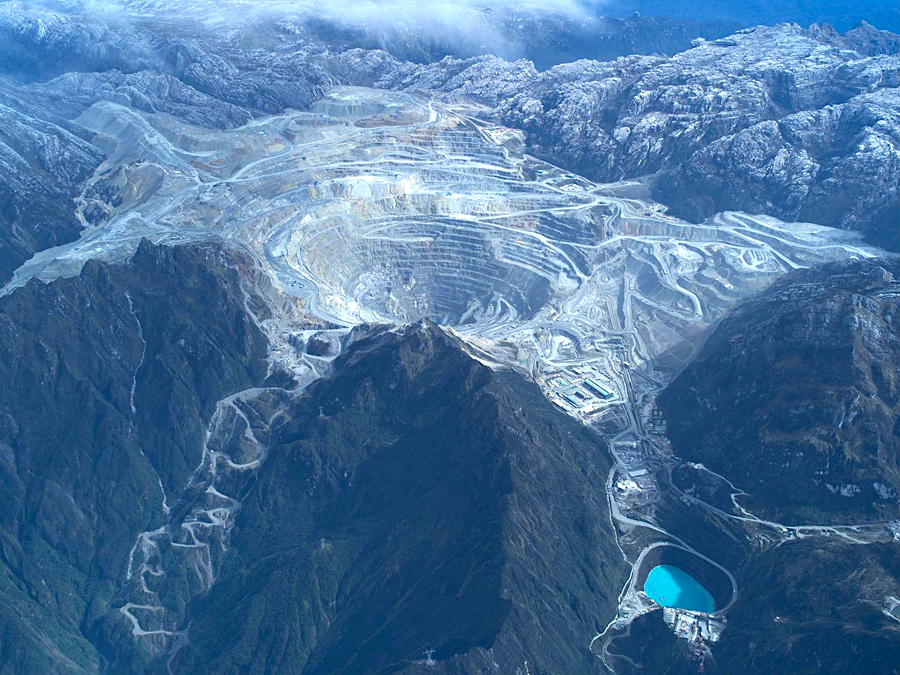 Australian Financial Review | 16 October 2018
Miners want ISDS in Indonesia free trade agreement
by John Kehoe and Ronald Mizen
Businesses in the mining sector and beyond insist protection for Australian investors in Indonesia is required in a free trade deal because of Jakarta's track record of nationalising natural resources and erratic court system.
Indonesian business has also requested to both governments that the free-trade agreement (FTA) between Australia and Indonesia include an investor-state dispute settlement (ISDS) clause, in order to boost foreign investor confidence in the emerging economy.
The Australian Financial Review revealed on Tuesday the FTA is in peril after Labor said it would not ratify the deal, or any other FTA in the pipeline, unless provisions allowing governments to be sued by business via ISDS, and the importation of foreign workers, were stripped out.
Australian resources companies, such as Newcrest Mining and Rio Tinto, have been hit by an Indonesian law change forcing foreign firms to sell down stakes in mines and to increase domestic ownership to at least 51 per cent by the 10th year of production.
Australia has $10 billion in foreign direct investment in Indonesia, with about one-third allocated to the mining sector.
ANZ, BlueScope Steel, Coca Cola Amatil, Commonwealth Bank of Australia, Newcrest and Telstra are among the leading investors.
Australia-Indonesia Business Council president Phillip Turtle said the commercial relationship had a lot of potential but was historically "underdone".
"Many Australian businesses view Asian markets such as Indonesia as quite risky and there is a perception of higher sovereign risk and that contracts are not always enforced," he said.
"Enhanced International resolution provisions would be viewed positively by Australian investors."
Resolving conflicts
ISDS is an international arbitration procedure that is intended to be an impartial, law-based approach to resolving conflicts between countries and foreign investors.
ISDS provisions allow foreign investors to take legal action against governments, including Australia, for breaching their investment obligations; for example, by expropriating property or denying fair procedure.
Critics, including Labor and the unions, claim ISDS provisions are an attack on national sovereignty because the provisions allow foreign investors, in particular multinationals, to sue governments for domestic policy decisions that affect their investments.
The Indonesian government has forced Newcrest to cut its 75 per cent stake in the Gosowong gold mine to 49 per cent.
Freeport-McMoRan and Rio Tinto's Grasberg mine in West Papua is the most high-profile casualty of Indonesia's move towards resource nationalisation.
The government is compulsorily increasing its stake from 9 per cent, to majority ownership.
Rio, for a variety of reasons, is in the final stages of selling its 40 per cent stake in the production from the Grasberg mine.
'You only need to look at Freeport'
Churchill Mining, a British-listed company with an Australian subsidiary, Planet Mining, has been engaged in arbitration with Indonesia over the revocation of mining licences in the East Kutai Regency of Kalimantan since 2012.
Churchill executive chairman David Quinlivan said the Indonesian government was happy when foreign companies wanted to spend money exploring, but "as soon as you find something and start developing" that's when problems arise.
"You only need to look at the Freeport operation to see how that happens," he said.
The Churchill arbitration is being conducted under ISDS clauses contained in bilateral investment treaties signed between Indonesia and Australia, and Indonesia and Britain, which Mr Quinlivan said were at the "forefront" of the decision to invest in Indonesia.
The Morrison government wants to include an updated ISDS clause in the FTA, to ensure more modern safeguards than the 1993 bilateral investment treaty.
Campbell Bridge, a dispute resolution lawyer who represents Australian companies operating in Indonesia, said the Indonesia court system was a "shambles".
"The miners are having a very hard time at the moment because of Indonesian policy," he said.
"ISDS is a good idea as leverage but even if you win you still need to enforce it against the Indonesian government through its court system."
The Australian government's Export Finance and Insurance Corporation website advises that the risk of expropriation in Indonesia is moderate and the mining law change was "creating tensions" with investors.
ISDS a last resort
A submission to the governments on the trade agreement by the Indonesia-Australia Business Partnership Group, representing leading Indonesian and Australian business groups, shows explicit support for ISDS in the FTA and for it to be used as a last resort.
"Both Indonesia and Australia see the importance of setting up dispute resolution mechanisms that are efficient and enforceable," it says.
"At present, there is a major legal deterrent to foreign investment in Indonesia, namely inefficiency in the court system."
There have only been about 10 known occasions in the past 20 years where Australian companies have sued foreign governments using ISDS clauses, and one action against the Australian government.
The case against Australia was brought by tobacco giant Philip Morris over the Gillard government's plain packaging laws. Australia won the case and Philip Morris was ordered to pay costs, which were reported to be as high as $50 million.
White Industries, in an action against the Indian government in 2010, used ISDS provisions to claim $4.08 million, plus interest.
Law Council of Australia President, Morry Bailes, said: "The Law Council considers that the inclusion of ISDS clauses in free trade agreements do not constitute an insurmountable threat to Australia's sovereignty or the rule of law. They should be considered on a case-by-case basis so as to ensure that the authority of the Australia legislature and Australian courts is not unduly compromised."
Australian Chamber of Commerce and Industry chief James Pearson said it was "hard to understand why big unions are so opposed to ISDS".
"It protects Australian businesses overseas from adverse decisions where their investments might be expropriated," he said.
"ISDS helps to level the playing field for Australian firms who have the courage to take their products, services, talented people and capital into the international market, by giving them, as well as overseas investors in Australia, the right to access an international tribunal to resolve investment disputes."
---