OBOR's connect deters US-India hegemony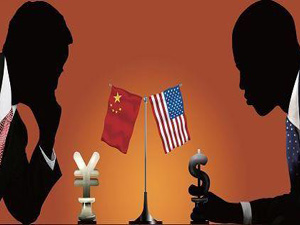 Pakistan Observer | 25 January 2018
OBOR's connect deters US-India hegemony
by Syed Qamar Afzal Rizvi
BEIJING'S resonating OBOR's global connect- which makes US and India worrisome- faces a strong resistance by them. Both Washington and New Delhi are fearful of China's growing influence via OBOR—connecting the soft power's intercontinental or globalised dots. The Chinese Foreign Ministry has dismissed United States (US) criticism that the China-Pakistan Economic Corridor (CPEC) passes through disputed territory, the Economic Times reported. US Defence Secretary James Mattis told a US Senate Armed Services Committee hearing that the One Belt, One Road "goes through disputed territory, and I think that in itself shows the vulnerability of trying to establish that sort of a dictate."
Since China is excluded from the Trans-Pacific Partnership (TPP), one would expect confrontation rather than symbiosis between the Washington-advocated trade package and Beijing's One Belt, One Road (OBOR) strategy. But closer scrutiny suggests that the TPP and OBOR may be converging by design and destiny. A Recently signed US-China trade agreement intrinsically admitted the trans-regional connectivity via BRI that included in the agreement was a major concession: US recognition of the importance of China's Belt and Road Initiative (BRI), a move that will likely be seen as signaling acceptance of one of the initiative's underlying strategic aims—to secure a greater leadership role for China in Asia.
It added that over 70 countries and international organisations, including the United Nations (UN) General Assembly and UN Security Council, have signed cooperation agreements with Beijing on the OBOR initiative and incorporated it into important resolutions. OBOR is a product of Chinese neomercantilist thinking. Today's neomercantilism differs from the mercantilism of the 17th to early 20th century, when merchants were often complicit in the imperialism of the great powers in pursuit of increased political power and private wealth. Neomercantilism today is much more constrained, thanks to national and international legal frameworks, reluctance to engage in armed conflicts, as well as a greater widespread appreciation of human rights. Chinese neomercantilism endorses global trade and its institutions while also pursuing a government-led globalisation strategy to accumulate capital and wealth for the nation. China's strategy clearly preferences state-owned enterprises (SOEs) and is focused on establishing free trade areas — similar to the China–ASEAN Free Trade Area which came into effect in 2010 — with Central Asia and South Asia.
The national significance of BRI needs to be understood in the context of changes in China's foreign policy orientation. In particular, Xi's articulation of the "China Dream" is of a rejuvenated nation that is internally prosperous as well as more internationally engaged. Launched by Xi in 2013, the BRI envisions the construction of road and sea connections between China and countries in Southeast Asia, Central Asia and through to Europe. This is to be achieved with massive investment in infrastructure, including roads, rail, airports, ports, pipelines, and communications.
The impact of BRI on regional trade integration should also be seen in light of trade agreements such as the Regional Comprehensive Economic Partnership Agreement (RCEP) involving the ASEAN + 6 countries (China, Japan, South Korea, India, Australia, New Zealand). Once completed, RCEP will also provide preferential access to each country's markets. BRI could help China address some of its excess capacity in industries such as steel and cement, since infrastructure projects supported by the initiative would boost external demand for Chinese exports. Still, OBOR marks the beginning of a new economic diplomacy for China as it shifts towards being an active driver of the regional and global economy. The initiative could provide a means for Chinese industries with excess capacity to export equipment that has been idle. In this regard, the BRI encompasses several strategic and economic goals. CPEC is the cornerstone of China's foreign policy.
Strategically, Gwadar is of great value as it is located in the Strait of Hormuz. Colombo harbor in Sri Lanka enables China to get a stronghold in the Indian Ocean. Besides, new Chinese outposts like Djibouti in Ethiopia and the People's Liberation Army (PLA) activities in the South China Sea and the Indian Ocean show increasing assertiveness of China in the naval matters, feared by its biggest counterweights such as India, Japan and the US. In view of Chinese Professor Wang Yiwei, Trump's protectionist- cum- anti globalised agenda, most notably his withdrawal from the 12-nation Trans-Pacific Partnership (TPP) trade pact, seems to have opened a window of opportunity for the belt and road initiative to "fill the gap in the market". OBOR is a civilizing proposal of interconnectedness and shared prosperity to be endorsed by the upcoming ministerial meeting between China and the Community of the Latin American and Caribbean States (CELAC).
That said, seen from New Delhi's chauvinist and inwardly looking perspective, China's BRI narrative in a sense seeks to rewrite Asian history and shape Eurasia's future without recognizing India's hegemonic designs in the region. Thus, at a time when the whole world is China's oyster, India is the only Asian country standing athwart China's march to glory and greatness. Contending that Doklam was "Chinese territory," Beijing's media, along with its foreign affairs and defense spokespersons, demanded India's unconditional withdrawal.
New Delhi- who unwillingly withdrew from Doklam-remains still busy in playing its game of creating stumbling block in China's way towards regional development. As for Washington, China's OBOR—the embodiment of China's economic soft power towards global development—poses strategic challenge to US' hegemonic agenda to divide and rule. Despite Trump's pushing an agenda of brewing confrontation with China in regard to trade and security arrangements in Asia, Beijing is yet positively determined in countering and confronting the impediments regarding OBOR's expansion into Afghanistan and elsewhere in the region.
---