PM to oversee China FTA signing in August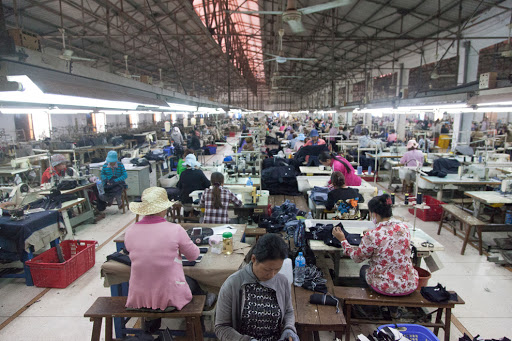 Phnom Penh Post - 08 July 2020
PM to oversee China FTA signing in August
Prime Minister Hun Sen will lead a delegation of high ranking officials to sign the Cambodia-China Free Trade Agreement (FTA) next month, the Ministry of Commerce said.
This, it said, will provide Cambodia a gateway to the world's second largest and Asia's largest economy, heralding a new chapter for the Kingdom.
Early last month, technical working groups from the two countries completed the third round of FTA negotiations, solving the remaining issues in the agreement text and approved in principle the market access of goods and services.
The ministry said: "If the two country's leaders approve the agreement text and the market access that was proposed, exports from Cambodia are expected to grow more than the average annual growth rate of 20 per cent seen in 2017, 2018 and 2019.
"Foreign direct investment [FDI] is also expected to dramatically increase and become a prime source of income and jobs for Cambodians."
Ministry of Economy and Finance permanent secretary of state Vongsey Vissoth told a press conference on Wednesday that Hun Sen and Chinese leaders will witness the signing ceremony on August 12 in Beijing. The prime minister plans to arrive in the Chinese capital prior to the date.
He said: "The commerce ministers of both countries will announce the results upon completion of the ratification process of the FTA within the next few months."
Anthony Galliano, the CEO of financial services firm Cambodia Investment Management Co Ltd, told The Post last month that the bilateral opportunity is massive economically for the Kingdom, but more of a long-term geopolitical strategic gambit for China.
He said: "Cambodia will benefit by playing a significant role in China's expansion plans and influence in the region, primarily through infrastructure investment, expansion of special economic zones, and by building Cambodia's manufacturing production base as an export hub to the US and the rest of the world.
"Presently, China's economy is slowly recovering and Cambodia is in the depths of the struggling Covid-19 economy.
"As the world progressively returns to normal, and as free trade agreements materialise and are implemented, Cambodia can expect significant upside in the trade relations between the two countries.
"But only if China expands it appetite for Cambodia's products beyond rice and consumer goods," said Galliano.
He said Cambodia needs to diversify its export economy and the key trade benefit will be Chinese FDI with significant investment in the Kingdom through infrastructure, real estate, financial services, manufacturing and retail.
"The attraction of an FTA for China is more investment in Cambodia rather than the export of goods and services from Cambodia to China," he said.
The FTA is expected to boost bilateral trade to $10 billion by 2023. Bilateral trade volume between the two countries reached $7.4 billion in 2018, a 22 per cent increase compared to 2017's $6.04 billion, commerce ministry data show.
---