S Korean man attempts self-immolation against FTA with US
Yonhap | 2007/04/01
S. Korean man attempts self-immolation against FTA with U.S.
By Kim Deok-hyun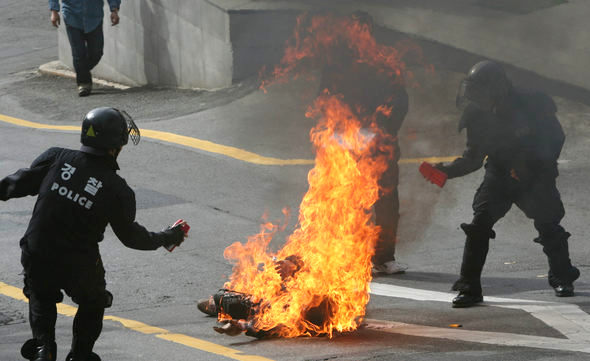 SEOUL, April 1 (Yonhap) — A South Korean man set himself afire on Sunday to dramatize his opposition to a proposed free trade agreement between his country and the United States, as negotiations were coming to a close, with an extended deadline only hours away.
The 56-year-old taxi driver, identified only by his surname Heo, was in serious condition at a hospital after the protest 20 meters from the front gate of a heavily guarded hilltop Seoul hotel where the final talks were under way, police said.
"Down with (President) Roh Moo-hyun dictatorship," the man shouted before pouring an unidentified flmmabale liquid from a plastic bottle over his body and set it ablaze with a cigarette lighter, police said.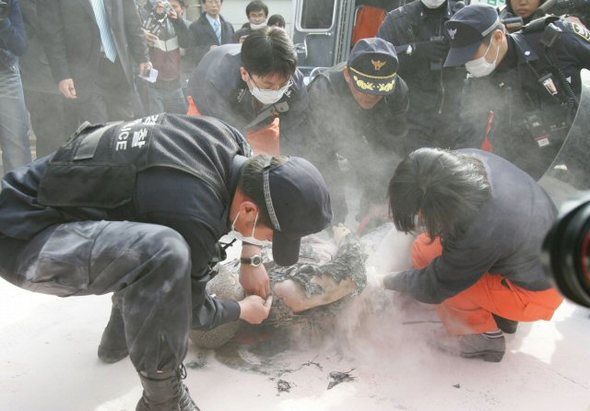 Police put out the blaze with a hand-carried fire-extinguisher and carried him to a nearby hospital, witnesses said.
About 300 protesters gathered in front of the hotel, demanding that the negotiations be halted immediately.
The attempted suicide was the most extreme protest so far against the 10-month-long FTA talks that were due to a close at 1 a.m. on Monday (1600 GMT on Sunday) in Seoul. The original deadline, due to expire early Saturday, had been extended by 48 hours because of "a number of outstanding issues."
Despite the violent protest, top-level negotiators continued their last-minute efforts to narrow differences over "less than 10" contentious issues, including automobiles and agriculture, officials said.
The new deadline is 12 hours before U.S. President George W. Bush must notify the Congress of his intention to sign a deal with South Korea under his "fast-track" trade promotion authority which expires on July 1.
That authority requires U.S. negotiators to submit a deal by April 2 (Washington time) for a mandatory 90-day congressional review before voting for or against it without amendments.
According to South Korean sources, key stumbling blocks include a U.S. demand for South Korea to fully reopen its beef market following the discovery of a case of mad cow disease in the U.S. in 2003. South Korea, for its part, wants to protect its politically sensitive rice market.
As a compromise, South Korea is likely to accept the U.S. demand on beef in return for excluding rice from the deal, several government sources told Yonhap News Agency.
"The tug of war is continuing," South Korea's Assistant Agriculture Minister Min Dong-seok said without elaborating.
Agriculture is by far the most difficult of all areas to tackle among a handful of outstanding issues, which also include textiles, anti-dumping remedies and pharmaceuticals.
Min said rice has not been officially taken up as an agenda item. South Korean officials have repeatedly warned that the Korean staple food is a deal breaker.
South Korean officials also reported headway in textiles, another key area of their concern.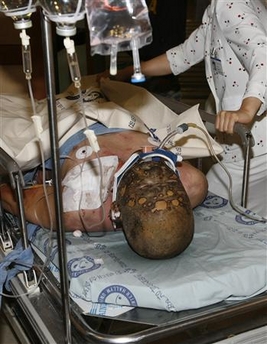 "Talks are nearing an end and we have only to work on legal reviews about the terms of the agreement," South Korea's Vice Commerce Minister Lee Jae-hoon said.
On Sunday, U.S. Secretary of State Condoleezza Rice and South Korean Foreign Minister Song Min-soon spoke by telephone and reaffirmed the two countries' political willingness to overcome remaining hurdles, South Korean officials said.
In a telephone conversation on Thursday, the presidents of the two countries agreed to empower their negotiators to successfully conclude the negotiations with "maximum flexibility."
South Korean farmers, workers and supporters have been mounting protests against the talks, arguing that if a deal is signed, it would threaten their jobs and livelihoods.
If successful, an agreement will knock down tariff and non-tariff barriers between the world's largest and 10th-largest economies, which did US$74 billion in two-way trade in 2006. Some studies show that a deal would boost total trade by up to 20 percent.
For the U.S., a deal with South Korea would be its biggest since the North American Free Trade Agreement with Mexico and Canada in 1994.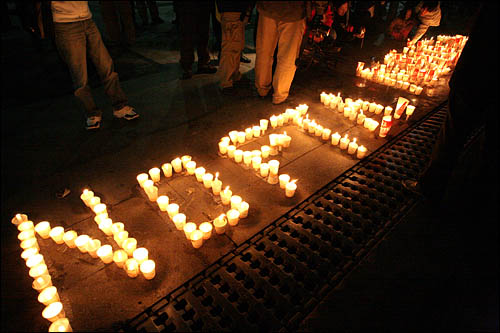 ---