Taiwan pushing for foreign investment agreement with Canada : minister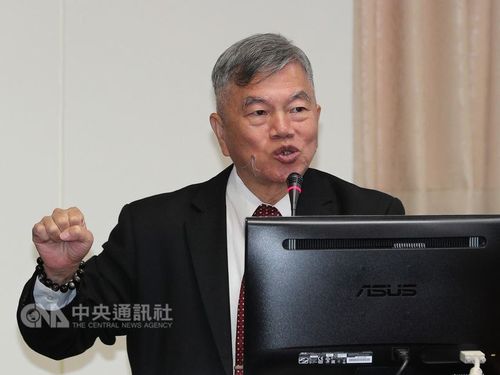 Focus Taiwan | 27 April 2018
Taiwan pushing for foreign investment agreement with Canada : minister
By Liao Yu-yang, Hu Yu-li and Kuan-lin Liu
(CNA) Minister of Economic Affairs Shen Jong-chin (沈榮津) said Thursday that he has been pressing his Canadian counterpart on the issue of a bilateral foreign investment agreement.
Shen said he spoke with Canadian Minister of International Trade Francois-Philippe Champagne on the phone Wednesday night and expressed Taiwan's desire to sign a Foreign Investment Promotion and Protection Agreement (FIPA) with Canada.
In response, Champagne said that he hoped to discuss with Taiwan the particulars of a bilateral trade and investment agreement after Canada completes its current talks with several other countries on bilateral agreements.
The phone conversation went well, Shen told reporters in Taipei, but he declined to give any further details.
However, he named some Taiwanese industries that he would like to see engage in more exchanges with their counterparts in Canada, particularly in the offshore wind farm and railway construction businesses.
Meanwhile, after the phone conversation with Shen, Champagne said on Twitter that they had discussed "ways to increase bilateral investments."
"Trade between Canada & Taiwan was already up by almost 7% in 2017 !" Champagne tweeted.
Taiwan is actively seeking to sign an FIPA and a Free Trade Agreement with Canada, which currently has FIPAs with 43 partners worldwide and is in negotiations with another nine.
According to the Canadian government's website, Taiwan is Canada's 11th largest global trading partner.
---