TPP International Action Day November 8, Sydney and other cities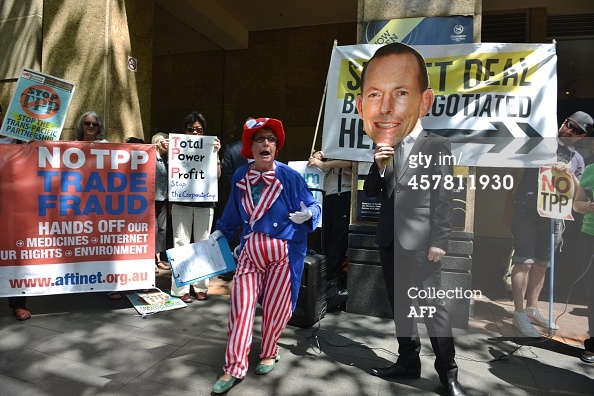 AFTINET
TPP International Action Day November 8, Sydney and other cities
The Trans-Pacific Partnership (TPP) is a trade agreement being negotiated between Australia, the US and 10 other Pacific Rim countries. The agenda about increasing corporate rights at the expense of peoples' rights.
The Leaders of the 12 TPP countries want to announce the outlines of an agreement on November 11. The danger is that foreign investors will gain the right to influence our laws and sue our governments, reducing our rights to affordable medicines, internet freedom, local culture, labour rights and the environment.
Actions are being organised in Sydney, Melbourne and Adelaide, and in TPP countries around the globe.
When : Sydney 11 am Saturday November 8
Where : Meet at the TPP banner on the seaward side of East Circular Quay, past Portobello Cafe, just South of the Opera House . Pictures with the Opera House in the background will be circulated on social media.
What : bring anti-TPP signs, your organisation's flag or banner for pictures.
If you are from another city, let us know if you want to be involved. We will circulate details as we get them.
---