Tripartite FTA's sugar industries vow to eliminate trade associated problems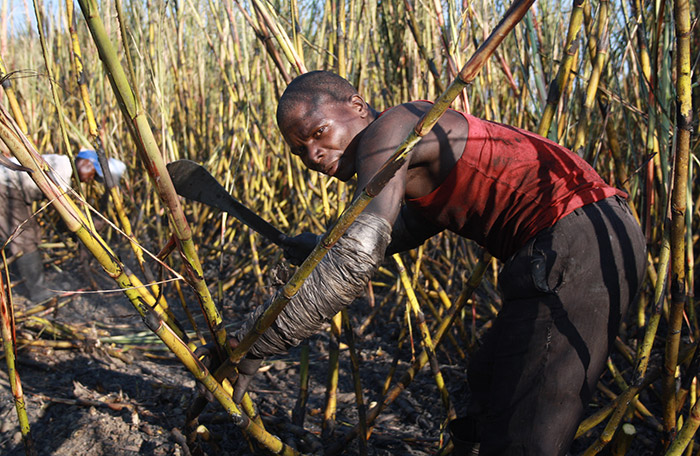 Swazi Observer | 8 September 2015
Tripartite FTA's sugar industries vow to eliminate trade associated problems
Nomthandazo Nkambule
In a bid to eliminate possible problems associated with sugar trade in Africa's new trade agreement, the Tripartite Free Trade Area (TFTA), sugar industries of the bloc have resolved to speak in one unified voice.
This come amidst concerns that though the new trade game changer was bringing a handful of benefits to the African continent, it has implications for sugar trade.
TFTA is composed of 26 countries from the COMESA, EAC and SADC. Swaziland was the 16th country to sign the new African game changer.
Swaziland Sugar Association (SSA) Chief Executive Officer Dr Mike Matsebula said African countries must be serious about regional integration.
He said in as far as the TFTA was concerned, all sugar industries have been meeting since 2011 and have agreed to a special dispensation.
Strengthening
Matsebula said this was a way of strengthening all sugar industries in the region.
The CEO noted that one major challenge they were faced with was an immediate reaction of countries who wanted to protect their sugar industries.
"Once these see sugar coming in they close their borders. It's a challenge in a sense that it reflects the mentality that we have to try and change, we want to change the mentality problem that says protect, protect. In order to let us allow trade to be juggled but in a managed way. As regards the negotiations of the TFTA, most of the countries that are negotiating now have classified sugar as a sensitive product and once they do that it means you do not negotiate any trading arrangement for sugar. You just keep it and wait," he said.
Matsebula said they noted that the classification was fine because it indicated the importance with which each country regarded its sugar industry. He said thus, they have to take that importance into account when negotiating a special dispensation.
"You have to be able to say this country regards its sugar industry to be so important in the sense that it regards it sensitive. Therefore, we do everything possible to enable them to keep that industry and actually grow.
"The other thing to note is that you cannot keep it sensitive forever; there is usually a period of time under which you can classify your product as sensitive.
"Typically its eight years, what you should then do, within this eight years start negotiating on how you take that sugar out of its sensitive category into a tradable product," he added.
The CEO said they were approaching this issue from a two pronged perspective, adding that one was to discuss as sugar industries within the TFTA so that they could then go to their respective governments.
Comfort
He said governments would be advised that if they take certain measures, they would enable the industry to grow and give them the comfort that they are not going to lose the benefit of the industry once they take it out of the sensitive category and make it tradable.
"That's one approach. The other prong is to work on a bilateral basis because the negotiations taking place in the TFTA are with countries you do not have trading arrangements with.
"For instance, in the case of SACU, there is no trading arrangements with EAC so we have to negotiate at that bilateral basis SACU on one side and EAC on the other.
"Both blocs have classified sugar as sensitive and what the two blocs should do is to say within the eight-year period how do we allow trade amongst ourselves," he said.
---