Trudeau ramps up courtship of Xi amid China free-trade talk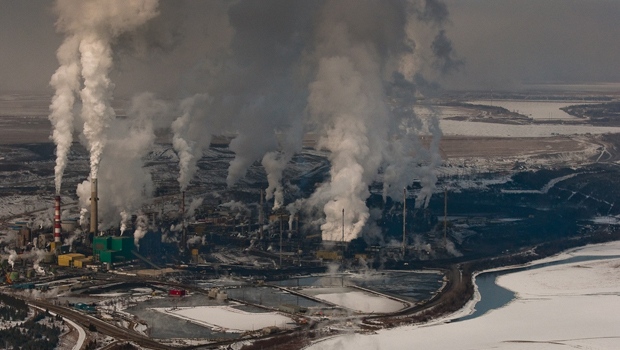 Bloomberg | 2 April 2017

Trudeau ramps up courtship of Xi amid China free-trade talk
by Josh Wingrove
Prime Minister Justin Trudeau is doubling down on a push to deepen ties with China, with Canada's new envoy signaling he can move ahead on a free-trade deal without quickly advancing extradition treaty talks.
Former immigration minister John McCallum arrived in mid-March to take his post as Trudeau's ambassador, and met with Chinese President Xi Jinping within a day of arrival. His message was clear: Trudeau wants even deeper ties than he and Xi had previously committed to.
"Justin Trudeau told me very clearly he wants to do more with China — he wants to do more than the leaders had previously agreed to just recently," McCallum said by phone from Beijing. "It takes two to tango, but I think the Chinese are also wanting to go in this direction."
The China file is one of Trudeau's most delicate balancing acts. On one hand, it's a behemoth economy with ample demand for Canadian resources. On the other, its human-rights record is a political problem for Trudeau, with polls showing at best lukewarm support for closer ties. McCallum's comments indicate he's now pressing to push forward on economic issues while digging in on those of human rights.
The expanded ties Canada is seeking aren't limited to a free trade pact — it wants more foreign investment, more Chinese tourists and to send more Canadian students to China, McCallum said. "We certainly want more trade, we certainly want more investment, we want more tourists, more cooperation in many different areas."
Oil-Sands Investment

The two countries have already begun talks on both free trade and extradition. Canada, which is holding public consultations on whether to proceed with free-trade negotiations, will host the next round of those exploratory talks this spring, with McCallum expressing optimism.
"Both sides want to move forward in general," he said. "I think such a deal can be achieved, but it's a lot of work."
A deal could include loosening investment restrictions on Chinese firms in Canada's oil sands, the world's third-largest proven reserve, McCallum said. The restrictions were imposed in 2012 by Trudeau's predecessor after a Cnooc Ltd. takeover of Canadian oil business Nexen Inc.
While Trudeau has warmed to China — whose position in the oil sands has become more prominent as other foreign companies exit — he's been silent on the foreign investment issue.
"This is not a change the government has yet made, but you know if we proceed with negotiations I'm sure that issue will come up," McCallum said when asked about the oil-sands restrictions.
Extradition and Human Rights

The warming of ties come with a caveat. McCallum signaled an extradition treaty long sought by Beijing is "not free trade" and that Canada remains a long way off from sealing one with China. Meanwhile, there is skepticism whether Xi can fulfill his Davos pledge to have China succeed the U.S. as the world's champion of liberalized trade.
McCallum cited a number of systemic economic barriers that need to be overcome for China to become a leading voice on free trade, including burdensome regulations, a lack of legal certainty and tariffs.
"I think it is a genuine statement that he doesn't espouse protectionism and he is certainly keen to negotiate free trade," McCallum said. "At the same time, everyone knows there are significant tariff barriers imposed by China."
McCallum brushed aside questions whether Canada was open to an extradition treaty that would be pegged to a free trade pact, after Australia abandoned ratification of its treaty amid concerns over human rights.
"That's not free trade," McCallum said. "Whatever the country involved, Canada has very high standards on extradition treaties, so we're a long way from even negotiating let alone concluding something in that area."
Canada will continue to speak out on human rights in China while pushing for trade, McCallum said. Trudeau visited China last year and made a similar pledge just before launching extradition talks. After Trudeau's visit, China released a Canadian accused of espionage.
"Whenever you go to China as an ambassador, you have to walk and chew gum at the same time," McCallum said. The job includes "many amazing opportunities for Canada, and then there's the other side of the job where there are some issues where we don't agree."
---