TTIP protest takes to the streets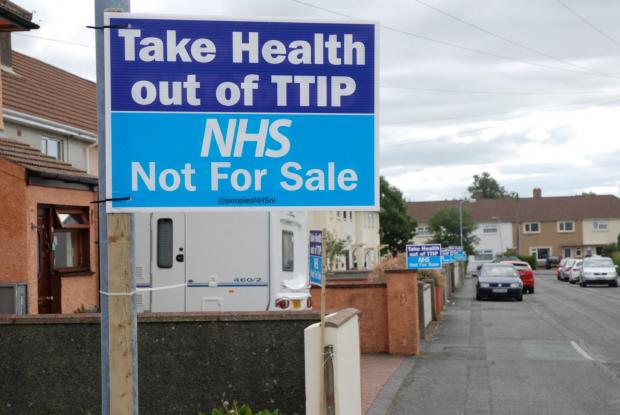 Western Telegraph | 3 August 2015
TTIP protest takes to the streets
Jenny Hanson
Healthcare protesters People's NHS Wales lined several streets in Haverfordwest with placards last week, in their latest bid to highlight concerns over what the Transatlantic Trade and Investment Partnership (TTIP) could mean for our health service.
TTIP is a proposed trade agreement between the European Union and the US, aimed at creating the biggest free trade zone in the world.
The mooted deal is the subject of an ongoing, mostly secret series of negotiations between the two parties.
More than 2 million people in Europe have signed an on-line petition against TTIP, and British MPs on the all-party business, innovations and skills committee have denounced the Tory government's support for the deal.
It is feared TTIP could lead to more privatisation, with the prospect of US corporations providing vital UK public services such as transport, education, water and health.
---