White House steps back from ending Korea trade pact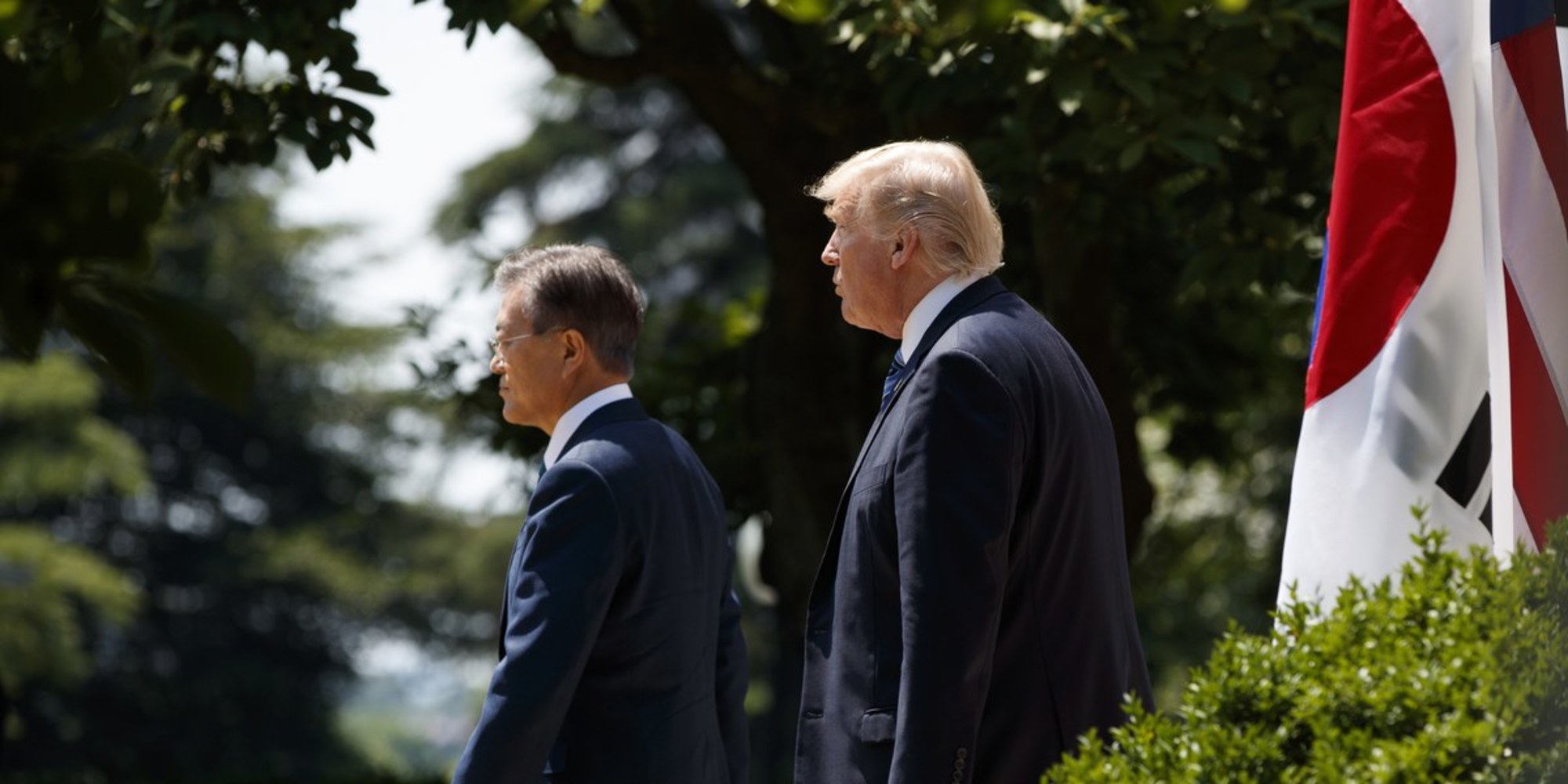 Wall Street Journal | 6 Sep 2017
White House steps back from ending Korea trade pact
After intense resistance from Capitol Hill and business groups, Trump administration tells lawmakers a withdrawal isn't a priority
By Jacob M. Schlesinger, Michael C. Bender and Byron Tau
WASHINGTON—The Trump administration told top lawmakers that it has put on the back burner discussion of terminating a free-trade agreement with South Korea, according to people familiar with the matter, after intense resistance from Capitol Hill and business groups.
White House officials told some senior members of Congress on Tuesday and Wednesday that a plan to end the five-year-old bilateral pact, known as Korus, was no longer an immediate priority, after holding internal discussions on the matter late last week.
The officials didn't say the termination idea had been scrapped permanently, only that it was no longer being considered as an imminent action, according to congressional aides.
Indeed, while congressional aides said some White House officials in private conversations with Republican leaders were soft-peddling the prospects for a pullout, two other lawmakers said other Trump advisers said in a national security briefing for House members Wednesday that termination of the Korea trade pact was still an option, though they didn't offer a timetable.
"They reaffirmed that they're considering withdrawing from the South Korean trade agreement," Washington Democratic Rep. Adam Smith said after attending a meeting led by Secretary of State Rex Tillerson, Defense Secretary Jim Mattis and others.
The mixed signals sent by the White House on the Korean trade pact follow a series of similar moves over the past few months, as the administration has sought to define Mr. Trump's promise for a new "America First" trade policy.
In April, Mr. Trump threatened to pull out of the North American Free Trade Agreement, then set that aside in favor of renegotiating the pact with Canada and Mexico—though he has revived the prospect in recent weeks.
Mr. Trump and aides in April also prominently launched a study of imposing broad limits on imports of steel and aluminum in the name of national security, promising action by June. No decisions have been made, and the timetable is now unclear.
During the 2016 campaign, Mr. Trump regularly vowed action to curb the trade deficit with China, through across-the-board tariffs or retaliation against Beijing's currency policies, but he dropped those vows after taking office.
Mr. Trump's defenders say such moves are designed to give him more negotiating leverage, in pressuring trading partners to make concessions.
But some critics say the apparent zigzagging risks undermining American credibility in trade talks, as well as the rare political support Mr. Trump won from organized labor with his promises to rip up free-trade pacts that he branded "unfair" and "bad deals" for U.S. workers and industry.
"From the perspective of working people, it's a bit of a whiplash effect," said Celeste Drake, the AFL-CIO's trade adviser. "This makes it harder for folks to understand what he's doing, or trust what he's doing."
A White House spokesman didn't immediately respond to requests for comment.
Mr. Trump has been a harsh critic of the South Korea trade pact, blaming it for the doubling of the bilateral trade deficit, to $27.6 billion last year, since the agreement took effect in 2012. Trump trade advisers have also grown frustrated with the South Korean government in recent weeks, after an August 22 meeting called to discuss amendments to the pact ended in an impasse.
But business groups and free-trade lawmakers in Mr. Trump's Republican party loudly protested the notion of abrogating the treaty. And they argued that such discussion was particularly ill-timed, coming as the White House is seeking solidarity among Asian allies to challenge North Korea's escalating nuclear program.
"You won't find anybody more angry at the trade policy that we followed over the past 20 years," said California Democratic Rep. Brad Sherman after the Wednesday security briefing. Mr. Sherman voted against the pact in 2011 and said "it was not in the interest of the U.S. economy." But, he added, "I can't think of a worse time to have a trade dispute with South Korea."
While the administration may no longer be threatening an imminent Korus withdrawal, officials are still pushing for changes aimed at further improving U.S. access to the Korean market. U.S. Trade Representative Robert Lighthizer told reporters Tuesday that "we have negotiations" and that "we would like some amendments to the Korean agreement."
---