Why China – not the US – remains key to Asia's trade and economic recovery after Covid-19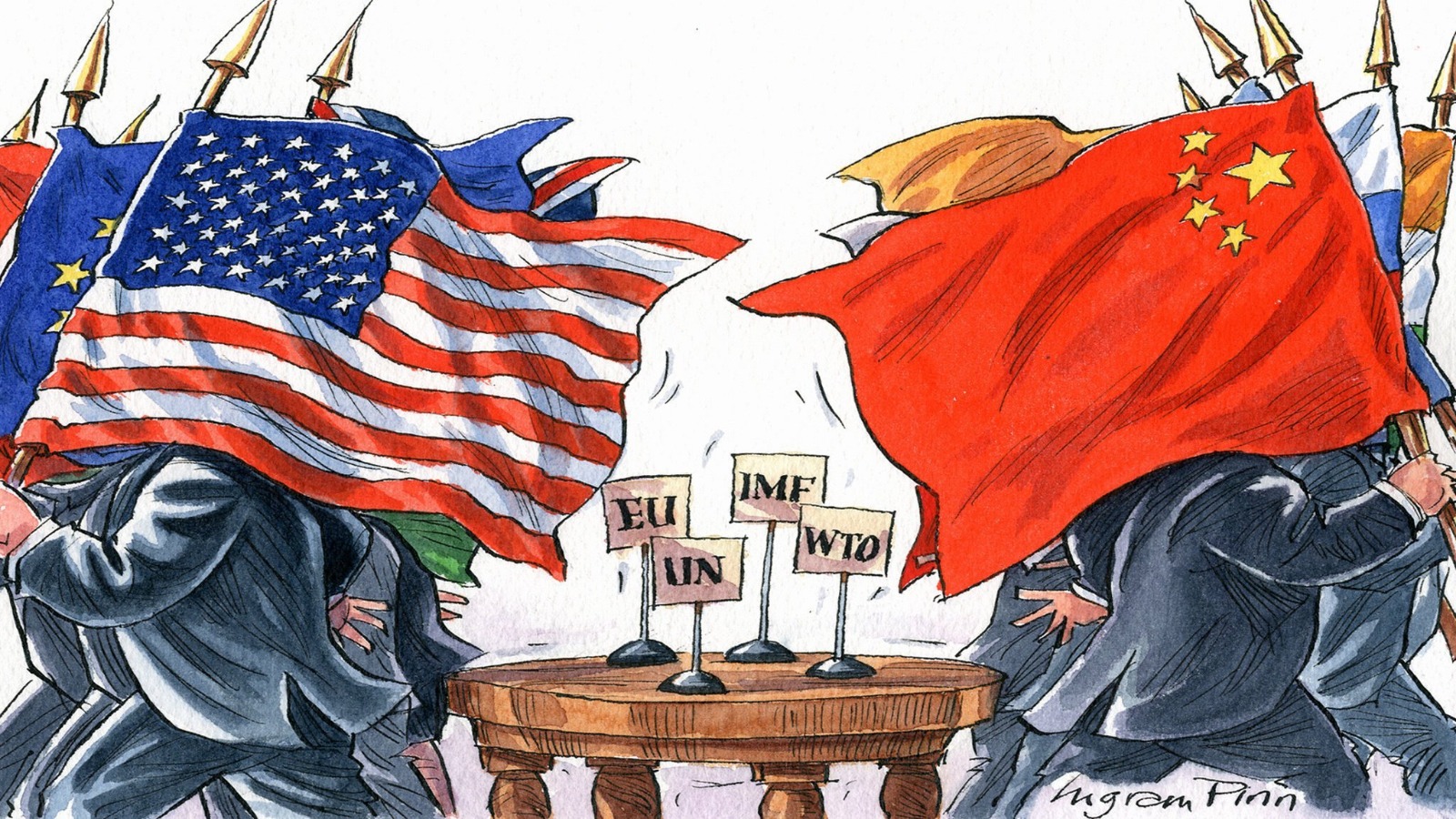 South China Morning Post - 27 April 2020
Why China – not the US – remains key to Asia's trade and economic recovery after Covid-19
By Anthony Rowley
The financial response of governments and multilateral institutions to the coronavirus-related economic crisis has been so impressive and swift that it is tempting to believe matters are under control. But short-term financial fixes do little to soften the coming blow to trade and jobs.
This threatens to be extremely painful and long lasting in Asia unless the region's economies make determined and concerted efforts to get trade back on track as soon as lockdowns are relaxed. In this, China will inevitably be the prime mover rather than the United States.
There are two main reasons. One is that China's economy is projected by the International Monetary Fund to grow by 1.2 per cent this year while the US economy is expected to contract by 5.9 per cent. The other is that China is plotting post-crisis strategy like a chess game while the US lacks a game plan.
The Regional Comprehensive Economic Partnership (RCEP), an agreement of 15 Asia-Pacific countries centred on Asean but with China as its most powerful member, is unlikely to be launched this year. With the US having quit the Trans-Pacific Partnership, China is best placed to shape trade policy.
The trade and the jobs China generates, especially in services, are critical to economic recovery. Trade infrastructure had been damaged before the coronavirus struck. Global trade relative to gross domestic product last year was already lower than before the 2008 global financial crisis.
The villain was the outbreak of Trump's trade wars, against China and others, which ensured that world trade had a pre-existing health condition: the arteries of supply chains were already damaged when the coronavirus struck the beating heart of commerce.
As IMF managing director Kristalina Georgieva said, the coronavirus "struck the global economy in an already fragile state, weighed down by trade disputes, policy uncertainty, and geopolitical tensions. Prospects have deteriorated sharply with the spread of the Covid-19 pandemic."
The World Trade Organisation forecasts a contraction of between 13 and 32 per cent this year in the value of global trade – the wide variation reflecting uncertainties about how the pandemic evolves.
The impact on trade is likely to exceed that caused by the global financial crisis, said the WTO. Its more pessimistic case implies a global trade decline similar to that during the Great Depression, a prospect WTO director general Roberto Azevedo rightly calls "ugly".
The only consolation is that, as Asia-Pacific chief economist Shaun Roache at S&P Global Ratings in Singapore notes, trade finance seems in better shape than at the 2008 crisis, when European banks started pulling back from Asia.
Given that trade has been declining relative to economic growth, it might be in vain to pin too much hope on merchandise imports and exports to secure global economic recovery. But trade is as much about cross-border selling and buying of services as about the exchange of goods nowadays.
As Azevedo said, trade will be an important element in economic recovery post-crisis, and keeping markets open and predictable will be of critical importance. So where are the champions of free trade and investment when we need them most?
For sure, they do not reside in the White House and, presumably, dare not show their faces there at least until after the November presidential election. That leaves China to step up to the plate and that is exactly what it appears likely to do.
In a joint statement issued after the G20 leaders' virtual conference last month, trade ministers pledged to take "immediate necessary measures" to facilitate trade in essential goods. But apart from the US, only China can act as an effective trade dynamo at times like these.
As Malhar Nabar, world economic studies division chief at the IMF's research department, said at its spring meeting, "it's important to recognise that there are signs of normalisation" in China's economy. "The economy is getting back to operating."
More importantly, he noted, "with the momentum the [Chinese] economy had going into this crisis and the policy space that the economy has, we think it's poised to register positive growth this year".
In contrast, Amy Searight, senior adviser and director of the Southeast Asia programme at the Centre for Strategic and International Studies in Washington, has noted there will probably be a 6 per cent contraction in the US economy, 7-8 per cent in the euro zone, and 4 per cent in Japan.
These economies are major trading partners for Asia, not least for the Association of Southeast Asian Nations, South Korea and Japan. So it is not hard to see who will call the shots on demand this year. As the S&P's Roache said, "it's hard to see China being dislodged as the centre of trade gravity in Asia".
---