Women and Trans Pacific Partnership Trade Agreement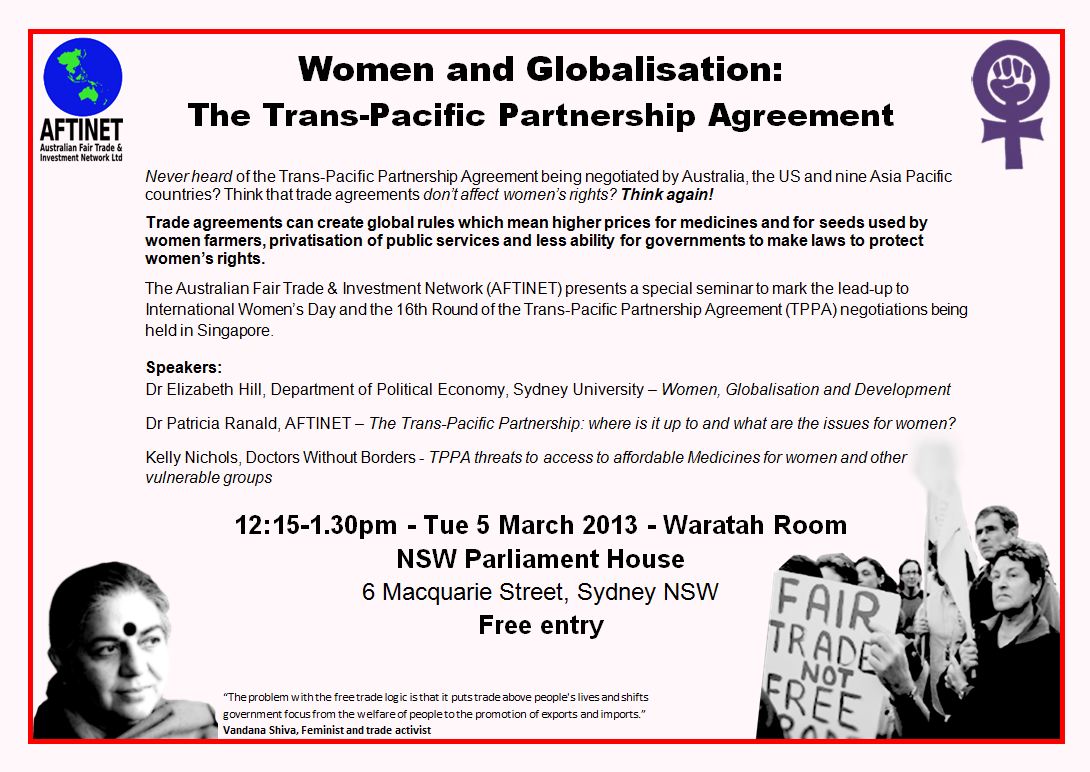 AFTINET | 11.2.2013
Seminar on women and Trans Pacific Partnership Trade Agreement
March 5, 12.15pm, Sydney
The Australian Fair Trade & Investment Network (AFTINET) presents a special seminar to mark the lead-up to International Women's Day and the 16th Round of the Trans-Pacific Partnership Agreement (TPPA) negotiations being held in Singapore, on March 5, at 12.15 pm in the Waratah Room at NSW Parliament.
The TPPA is a free trade agreement being negotiated between the US, Australia, and nine other Asia Pacific countries. The US wants to limit government rights to regulate in areas like medicine prices and essential services like health, and to give foreign corporations more rights to challenge national government law and policy. These policies would have negative impacts for working people, and particularly for women whose role as carers means they need affordable access to medicines and essential services.
AFTINET is campaigning to ensure the Australian Government implements its policies and does not agree to these proposals.
---