China set to strengthen economic ties with Japan, South Korea amid trade row with United States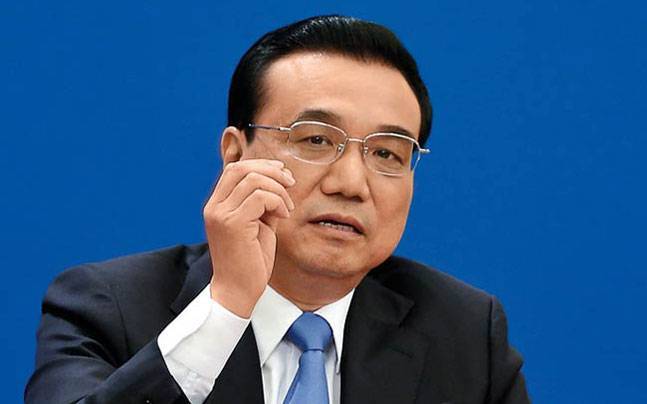 South China Morning Post | 8 May 2018
China set to strengthen economic ties with Japan, South Korea amid trade row with United States
by Laura Zhou & Lee Jeong-ho
China is seeking to expand its influence in East Asia by increasing its engagement with Japan and South Korea ahead of a historic summit between United States President Donald Trump and North Korean leader Kim Jong-un in June, pundits said.
Chinese Premier Li Keqiang will meet Japanese Prime Minister Shinzo Abe and South Korean President Moon Jae-in at the China-Japan-South Korea trilateral summit in Tokyo on Wednesday to discuss economic cooperation among the three regional powerhouses.
The annual summit, which was first held in 2008 but has been repeatedly postponed in recent years due to historical and territorial disputes between the three nations, comes amid an apparent detente on the Korean Peninsula, although North Korea is expected to remain high on the agenda.
Li's trip will be his first to Japan in an official capacity since taking office in 2012, and the first by a top Chinese leader in nearly eight years.
He is expected to hold talks with Abe on Wednesday afternoon and meet Japanese Emperor Akihito on Thursday, before flying to the northern island of Hokkaido, where he will join a conference with local political leaders.
Amid rising trade tensions between China and the US, Li was quoted as saying in an article published by Japan's Asahi newspaper this week that Beijing, Tokyo and Seoul should speed up their negotiations on a free-trade agreement.
"As important nations of the region, major economies of the world and the beneficiaries of an open economy, cooperation between China, Japan and South Korea is gaining momentum," he said.
Li said also that a bilateral currency swap agreement between Beijing and Tokyo would be signed during his visit to Japan, and that China would grant quotas to Japanese investors under its renminbi qualified foreign institutional investor scheme.
With an all-out trade war between China and the US still a real possibility, Beijing has been focusing its diplomatic efforts on boosting its regional economic relations, observers said.
"China will want to focus on economic cooperation at the summit. Building strong economic ties with Japan and South Korea will be beneficial," said Cheng Xiaohe, a deputy director of the Centre for China's International Strategic Studies at Renmin University in Beijing.
"China is likely to promote a free-trade economic zone among the three countries to strengthen economic ties," he said.
Sun Cheng, a Japanese affairs expert at China University of Political Science and Law, said stable relations with close neighbours like Japan was important to Beijing as it would aid the development of the "Belt and Road Initiative", President Xi Jinping's signature drive to expand China's trade and investment along ancient land and maritime routes.
In a move towards rapprochement after years of tension, Abe has expressed an interest in Japan becoming involved in the belt and road plan, while the two countries are also expected to explore business cooperation in third-party nations.
"The two countries are still cautious with each other due to their deep rivalry," Sun said. "But Japan knows it needs a balance between China and the US – despite its alliance with the US – while China needs a stable relationship with its neighbours like Japan."
During the historic meeting between the leaders of the two Koreas on April 27, Seoul and Pyongyang pledged to work together for an official end to the Korean war and convert their armistice into a peace agreement before the end of the year.
However, Moon and Kim said this could be achieved only through trilateral meetings involving the two Koreas and the United States, or four-way talks, with China as the additional participant.
Park Byeong-seug, a South Korean lawmaker from the ruling Democratic Party of Korea, said that Beijing was keen to avoid being left out of any peace talks.
"China wants to exercise its influence with regards to the changing situation on the Korean peninsula," he said. "This could be a reason they are focusing on regional diplomacy, to ensure they remain engaged."
---