Don't trade our lives away in free trade negotiations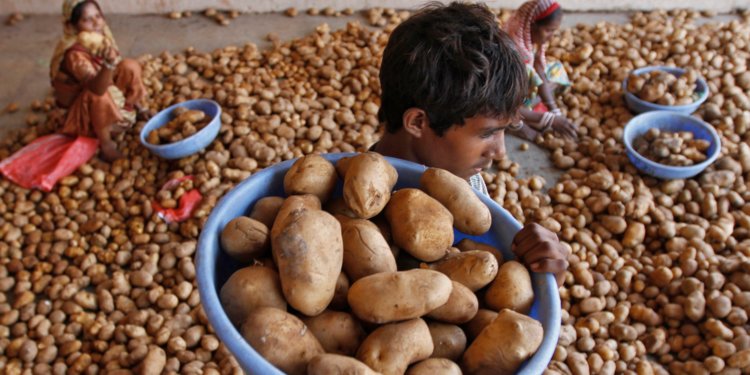 Forum for Trade Justice - 24 September 2019
Don't trade our lives away in free trade negotiations
New Delhi, 24 September 2019: The pan-India peoples' network Forum for Trade Justice would like to highlight that two sets of engagements of the Government of India (GoI) in the regional and bilateral arena could have negative implications for India's people and economy. On the one hand, the government is negotiating the final round of the proposed Regional Comprehensive Economic Partnership (RCEP) in talks ongoing in Vietnam, and on the other hand, an imminent US-India trade pact at the bilateral level seems to be in the offing during Hon'ble Prime Minister's trip to the United States of America.
The RCEP has already seen strong opposition in the country from every major industrial sector, spanning automobiles, steel, copper, aluminum and textiles to name a few, as they fear a flood of cheap imports from China, which already accounts for 40% (amounting to 153 Billion USD) of India's current Trade Deficit. The 'auto trigger and snapback' safeguard measure that India is proposing (not yet agreed) will be useless in guarding against actual import surges.
Agriculture and allied sectors will also be at the receiving end. "Farmers, fishermen, and the dairy sector, which supports the livelihoods of millions of small dairy farmers, have made repeated pleas to the government to protect them from the flood of imports from ASEAN members, New Zealand and Australia but our plea has gone unanswered", said Yudhvir Singh, National Coordinator of the All India Coordination Committee of Farmers' Movements (AICCFM). These drastic cuts in import duties, along with other provisions in RCEP, would also lead to a loss of US$ 8.5 billion in terms of government revenues, money that could have used for supporting public services.
The RCEP will hit India not only on goods front, it will also impact the access to medicines and seeds by raising intellectual property rights standards, and will strengthen investor rights against the rights of the Indian people by agreeing to adverse provisions in the investment chapter. Against all these, even India's meagre demands on the services front have not been accepted by its RCEP partners. In fact,
liberalisation of services trade under RCEP could threaten critical access to public services such as health, education, water and electricity in India.
At the same time India is negotiating a trade deal with the United States of America. Going by the past negotiating history, the main focus of the US Trade Representative besides reduction of tariffs in the automobile and agricultural sectors, is stronger intellectual property (IP), aimed at reducing competition from Indian generic manufacturers of medicines. "In particular, the US has for long been demanding for IP provisions that go beyond WTO rules such as patent term extensions, data exclusivity and amendment of the patentability criteria that India has adopted to prevent patenting of new forms and new uses of known medicines, among others. These 'TRIPS-plus' provisions will create enhanced monopolies in the crucial area of pharmaceuticals that would keep affordable generic medicines out of the market, thus resulting in higher prices of medicines in the country and globally. And we as patients will be left to die", said Jai Prakash, president, The Delhi Network of Positive People (DNP+).
In the area of agriculture, any FTA with the US will also include the obligation to sign the International Convention for the Protection of New Varieties of Plants (better known as UPOV Convention), which promotes the interests of corporate plant breeders and deprives farmers off their seed sovereignty, impacting their livelihoods and food security. US MNCs (like Monsanto Inc. and PepsiCo) have already been aggressively suing domestic companies and even small farmers on IPR issues in Indian courts.
"We hear that the US is putting a lot of pressure on India with respect to its data policies, which will decide India's digital future. Data and related digital issues are also being negotiated at the RCEP. India must not sacrifice its data policy space — which is a key determinant of its people's rights and the possibilities for India's digital industrialisation — as a pawn in negotiation of these trade deals. That will be a betrayal of Indian's people's interest, and India's digital future" said Parminder Jeet Singh, Executive Director of IT for Change.
"We are concerned that deepening of the trade and investment partnership between US and India, as indicated by the meeting between the Prime Minister and CEOs of 17 US energy companies, will lead to further entrenchment of privatization policies in the energy sector in India. This is a great concern considering the abysmal track record of US energy companies such as Enron in Maharashtra and AES in Odisha," said Babbu Awasti, National President, Vidyut Karmachari Morcha Sangathan.
To sign the RCEP and start negotiations on a FTA with the US when the Indian economy is on the brink of economic downturn and needs strong domestic policies is a decision that is not in national or public interest.
"This is also why Trade Union Centres will call on the government to submit a Memorandum to ask it to withdraw from the RCEP negotiations. Further, as an alliance of farmers' and fishers' groups, trade unions, women's organisations, patient groups and civil society we are urging the Prime Minister to reject any proposal to sign either the RCEP or negotiate an FTA with US, both of which can have far reaching adverse impacts on the livelihoods of farmers and workers, access to affordable medicines, nutrition and seeds. The overall social and economic development of the country could be at serious risk if India goes down the path of signing such agreements", said Amitava Guha, Member, National Secretariat, CITU.
Phone: Ranja 9811368168; Leena 9811365412; Shalini 9810433076
Email: forumagainstftas@gmail.com
Twitter: @ForumAgainstFTA
---