Farming risks being used as bargaining chip in EU trade deals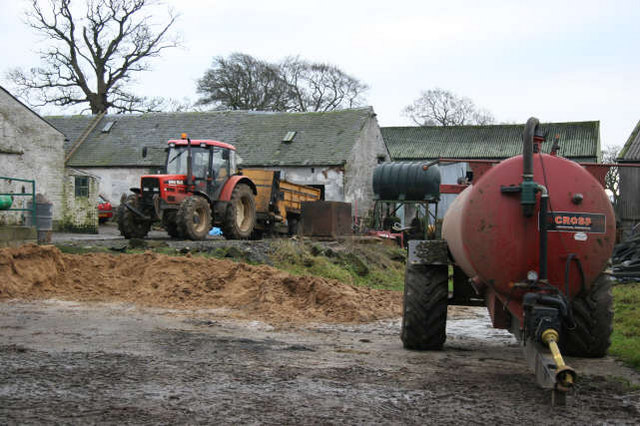 Farmers Weekly | 18 April 2016
Farming risks being used as bargaining chip in EU trade deals
by Jez Fredenburgh
Concern is mounting that agriculture could be used as a bargaining chip in two large free-trade deals currently being negotiated by the EU.
Protections for EU agriculture have been a key sticking point in negotiations with the US in the Transatlantic Trade and Investment Partnership (TTIP) and with Mercosur – a block of five Latin American countries including agricultural giants Brazil and Argentina.
Argentinian foreign affairs minister Susana Malcorra is reported to have said last week that EU-Mercosur trade offers, expected to be exchanged in May, must cover all sensitive sectors including agriculture, according to Brussels news agency AgraFacts.
See also : How the world's biggest free-trade deal will affect farmers
A couple of days earlier, US deputy under secretary for agriculture Jonathan Cordone told Brussels-based broadcaster Vieuws that he believed the original purpose of the TTIP talks was to remove all tariffs, including on agriculture.
Although he said he was not directly involved in the trade negotiations, he said the US farming industry and lobby were "watching closely".
Imports of certain agricultural products from the US and Mercosur are currently limited by tariffs, higher EU standards and quota limits.
Farming groups, consumers and many EU member states fear that, if these are removed, Europe could be flooded with cheaper, sub-standard goods, which will have a large negative effect on farm incomes and food safety.
Agriculture as a bargaining chip
NFU economist Lucia Zitti said the commission seemed unwilling to concede on protections for products with protected geographic indication (PGI), which might mean quotas for sensitive farm products could become bargaining chips later in negotiations, in exchange for PGI protections.
Ms Zitti said she thought the commission would stick to its "red lines", and not allow in hormone-treated beef and pork from pigs fed ractopamine (a growth promoter banned in the EU).
But the poultry sector, deemed sensitive, could possibly be opened up under the deals, as a recent EU report was positive on the use of peroxyacetic acid for washing poultry meat (a practice common in the US, which currently inhibits US poultry exports to the EU).
Concern about the cumulative effect of TTIP, Mercosur and other free-trade deals has forced the commission to undertake an impact analysis. But this is not due to be published until after the autumn – long after negotiations with Mercosur and the US will have started up again.
The EU and Mercosur are expected to exchange offers in May, while the next round of TTIP talks is due to take place at the end of April.
How different UK farming sectors are threatened by TTIP
Beef
– US is strong competitor – low costs, high productivity. EU uncompetitive on price – smaller herds, expensive land and labour.
– EU restricts US beef imports (high tariffs and ban on hormone treatments) – these could be lifted or US could segregate production to supply non-hormone-treated beef.
– US beef supplies are tight, but can expand quickly.
– Two-thirds of EU beef comes from dairy herds and so production is inelastic – suckler cow sector particularly at risk.
– EU sector is not geared up for export – was one of world's biggest beef exporters, now one of biggest importers.
Pork
– US is a major producer and exporter – US experts believe production will increase, with large proportion for exports.
– More stringent standards in EU/UK mean the sector is not price-competitive – agreement that did not recognise this could seriously disrupt market.
– Methods/products allowed by the US but not in the EU include : Gestation stalls for sows ; castration (being phased out in EU and generally not used in UK) ; antibiotics as growth promoters ; ractopamine (banned in many countries and in EU since 1990s) ; processed animal protein ; wider variety of GM products fed.
– US is likely to focus on exporting cuts rather than whole carcasses – competitive and likely to undervalue EU products.
Poultry
– US exports to are EU limited (washing poultry in chlorinated solution and use of antibiotic growth promoters banned in EU). If EU lifted ban, market could be disrupted by imports of cheaper chicken – US could export between $200m (£130m) and $300m (£195m) in value.
– Lower meat production costs in US – checks made along supply chain in EU, but in US only at end.
– Egg production costs in US are thought to be 25% lower – more stringent standards in EU : for example, enriched colony cages twice as big as in US.
– BPC says lower standards could damage consumer confidence and erode EU's system of regulation and responsible approach with checks throughout production.
---