India to oppose anti-generics proposals at RCEP meet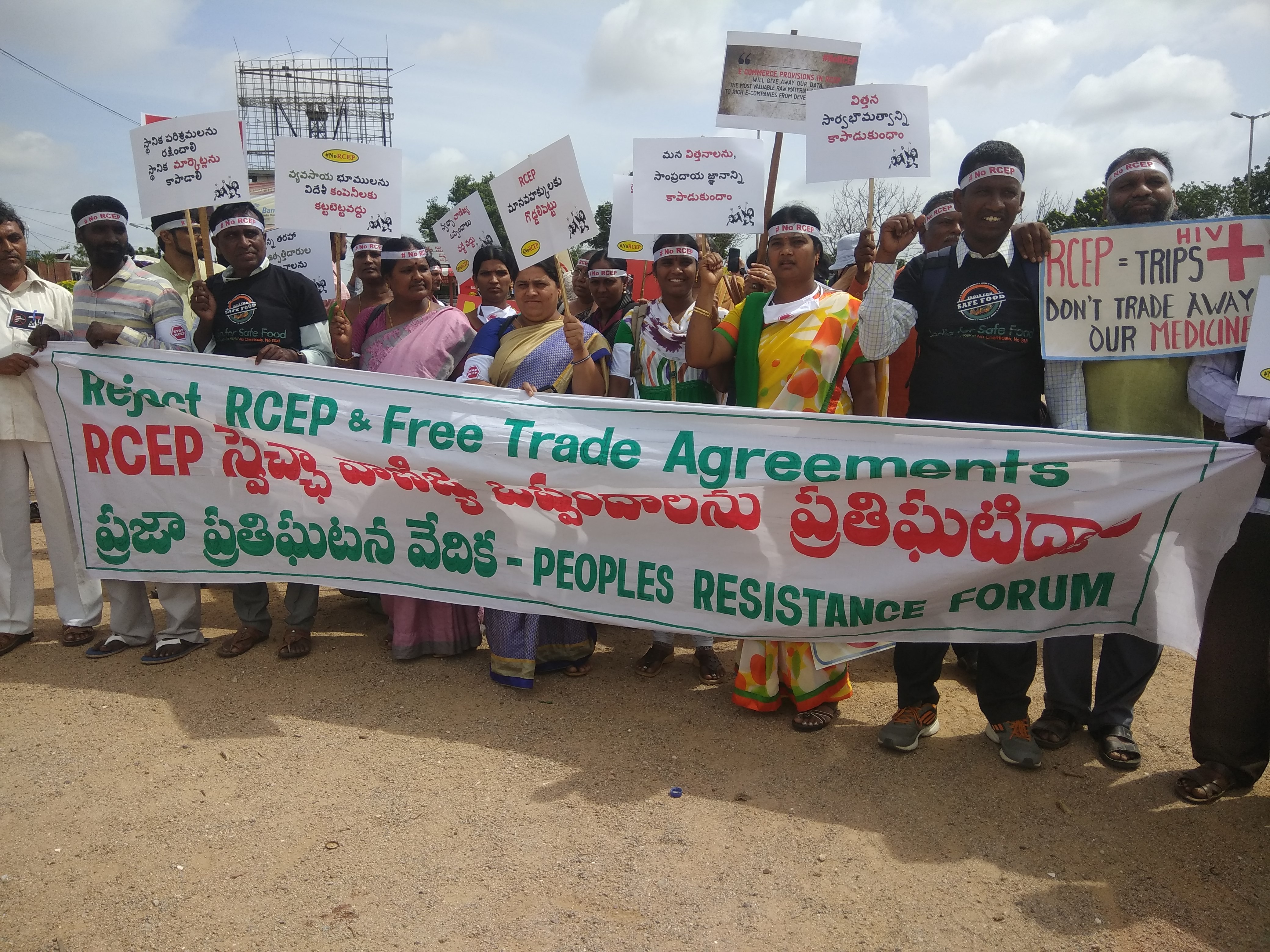 Livemint | 25 October 2017
India to oppose anti-generics proposals at RCEP meet
As 16 countries meet this week in Incheon, South Korea, to hammer out a Regional Comprehensive Economic Partnership (RCEP) agreement, India stands firm in opposing proposals that could hinder global access to affordable generic drugs and life-saving vaccines.
According to people attending the negotiations, India has not agreed to provisions like extended patent terms and data exclusivity. Data exclusivity is a form of legal monopoly protection for a drug, over and above patent protections. South Korea and Japan have been pushing for proposals to extend drug and vaccine patent terms, a move that is likely to inhibit competition in countries like India.
A leaked negotiating text of RCEP indicates that India's ministry of commerce, which is the chief negotiator, is resisting many aspects of the Japanese and Korean demands for higher intellectual property rights (IPR) standards. The measures go beyond what is required by the World Trade Organization (WTO) Agreement on Trade-Related Aspects of Intellectual Property (TRIPS), and are called TRIPS-plus provisions.
The proposal was earlier rejected both in the India-Japan Comprehensive Economic Partnership Agreement, and in the negotiations for a free trade agreement between India and the European Union (EU).
"India is once again dealing with TRIPS-plus proposals that are harmful for generics tabled by South Korea and Japan. The governments of Korea and Japan are pushing for measures in the RCEP deal that would extend pharmaceutical corporation power through broader intellectual property (IP) protection that hinders competition and trade in life-saving generic medicines and vaccines," said Leena Menghaney, a representative from the international medical humanitarian organization Médecins Sans Frontières (MSF), who is in Incheon to follow the RCEP IP negotiations that started on 21 October. The MSF has appealed to Korea and Japan to withdraw these proposals, which, according to the group, would delay market entry of other manufacturers, blocking price-lowering competition in drugs and vaccines that would benefit people across the world.
The RCEP is a regional trade agreement being negotiated between 16 nations, including the 10 member states of the Association of Southeast Asian Nations, as well as India, China, Japan, South Korea, New Zealand and Australia.
The leaked text from the draft RCEP agreement also mention measures like criminal sanctions for IPR infringement and injunctions that attempt to govern the way disputes around patents and civil trademark infringements sh­ould be managed by Indian courts.
"Enforcement provisions could potentially block the export of generic medicines from India—a lifeline for millions of people across the developing world. By allowing medicines to be delayed, seized, detained and destroyed, enforcement provisions would open the door to abusive practices from multinational corporations," added Menghaney.
The negative impact of border enforcement measures was demonstrated by the wrongful in-transit seizures of generic medicines on their way through the EU from India to Africa and Latin America in 2008-09.
D.G. Shah, secretary general of the Indian Pharmaceutical Alliance, which represents 20 of the country's biggest drugmakers, said, "The government has all along maintained that it will not go beyond TRIPS. We hope that it will stay with its position in the interest of public health."
According to Gopakumar G. Nair, former president of the Indian Drugs Manufacturing Association (IDMA), "Indian experts are negotiating well but a stand on any issue cannot be static but dynamic and based on the global scenario. So India needs to lay down its priorities and cannot afford to be standing isolated on the issue".
Shamnad Basheer, a professor of law and founder of blog Spicy IP, said, "India has done a right thing by sticking to its stand of not agreeing to any standard that is TRIPS-plus."
---