Japan's rice lobby visits Capitol Hill to fight free trade pact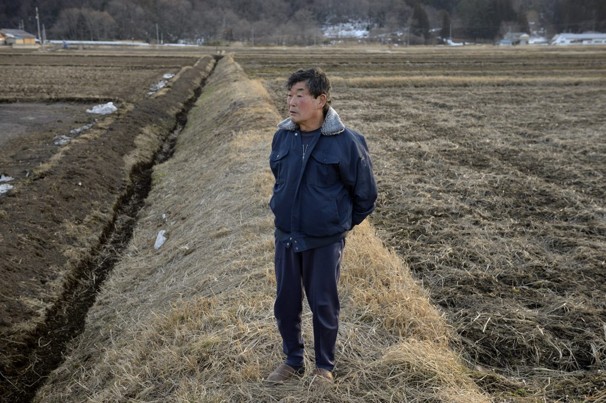 Wasington Post | 24.04.2013
Japan's rice lobby visits Capitol Hill to fight free trade pact
By Howard Schneider
Rice is a staple food in Japan, but it is also a cultural staple — so much so, say opponents of a 12-nation­ free-trade agreement, that the values learned through rice farming keep the streets of Tokyo safe and the nation stable.
"Rice farming is the basis of our cultural norms. It is a collaboration," Haranaka Katsuyuki, an organizer of the Citizen's Congress for Opposing the Transpacific Partnership, said in the middle of a four-day U.S. lobbying tour against the proposed treaty. If an agreement forces down the expensive tariffs Japan uses to maintain domestic rice production, "it will be a tremendous cultural transformation," he said.
That deep-seated attitude about rice is perhaps the sharpest edge of a Japanese backlash against the proposed free-trade pact. Activists mustered a delegation to bring their case to Capitol Hill, warning that Japan's decision to take part in the negotiations could sink the whole endeavor.
The Trans-Pacific Partnership (TPP) treaty is one of the top economic priorities of the Obama administration, and when Japan joined the talks earlier this year, the move represented a quantum leap in the trade pact's importance. With Japan, the 12 nations around the table represent about 40 percent of annual world economic output. Japan's participation also magnifies the potential political impact on the region — and potential pressure on China to open up its economy — if national economies as disparate as Vietnam, Australia, Peru and the United States agree on an extensive set of tariff, trade and regulatory rules covering areas such as biotechnology and Internet commerce.
On Wednesday, the Obama administration formally notified Congress of its intent to include Japan in the negotiations, kicking off a 90-day review after the other nations announced their support for the inclusion earlier in the week.
"The participation of Japan, a major U.S. trading partner as well as close ally, further increases the economic significance of a TPP Agreement," Demetrios Marantis, acting U.S. trade representative, said in a news release.
In meetings on Capitol Hill and with labor and industry groups, Katsuyuki said the delegation has emphasized that Japanese domestic politics are so tangled when it comes to rice, agriculture and regulation that the country probably cannot deliver on the extensive deal that U.S. officials say they want. Japan must import much of its food, but it tries to remain self-sufficient in rice production and would not want to see its admittedly inefficient farming sector washed away in a flood of imports.
"There is a misunderstanding that Japan is very eager" to see the treaty completed, said Nobuhiko Suto, a former member of the Japanese parliament and part of the anti-TPP delegation. "It is not a fact. There is a lot of skepticism."
Negotiations over the treaty have been intensifying. The United States and other nations agreed to let Japan join late in the game after the government of Prime Minister Shinzo Abe offered concessions up front. Marantis is in Vietnam this week for talks ahead of a full negotiating round in Peru next month. There is still hope among American officials of completing an agreement this year.
At a Senate Finance Committee hearing Wednesday, a group of U.S. industry representatives touted the treaty's potential benefits — such as gaining more protection for American intellectual property and getting access to a Japanese market that has been frustratingly closed to American automobile, farm and other exports.
Opponents have been organizing, as well — in the United States and globally — against a deal that civil society activists worry could undermine the ability of individual nations to set their own product regulations and Internet rules and deprive poorer countries of quicker, cheaper access to some drugs.
Earlier, when the nations were considering including Japan, some in the U.S. technology sector expressed concern that the talks were growing so complex that parts of the treaty covering intellectual property might get watered down. David Hirschmann, head of the U.S. Chamber of Commerce's Global Intellectual Property Center, said American officials needed to "show heightened leadership" and be "pushing back" against any effort to reduce intellectual-property protections to complete an agreement.
"Our negotiators must hold fast to the goal of a comprehensive accord that avoids carve-outs and exclusions," Hirschmann said in prepared testimony to the Senate Finance Committee.
Carve-outs and exclusions, of a major sort, are exactly what the Japanese delegation said are needed for the treaty to be politically palatable in their country.
The Abe government takes a different view. Its participation in the TPP is part of an ambitious economic plan — bundled with major monetary easing by the Bank of Japan, efforts to control the country's debt and other measures aimed at reviving growth. Supporters say "Abenomics" is popular enough in Japan that the TPP will get ratified if an agreement is reached.
---