Korean govt, Elliott begin pretrial negotiations on June 14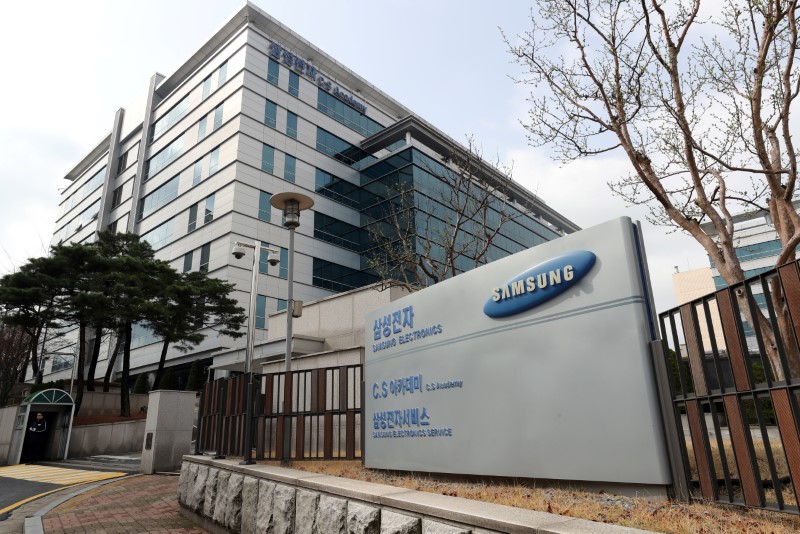 Pulse | 7 June 2018
Korean govt, Elliott begin pretrial negotiations on June 14
By Lee Hyun-jung and Lee Ha-yeon
The South Korean government and Elliott Management next week will enter negotiation for an out-of-court settlement over the U.S. activist fund's $670 million damage claim for the former administration's interference in the 2015 merger between Samsung units.
According to sources with knowledge to the affair on Wednesday, the two sides recently have reached an agreement to open negotiations on June 14 and are fine-tuning the difference over the location of the meeting.
Elliott proposed a meeting in Japan, but Seoul wants the fund representatives to come to Korea.
The U.S. fund reportedly wants to avoid coming to Korea, given the ongoing prosecutorial probe on charges of violation in disclosure rule in relation to its increase in stake in Samsung C&T before the merger and also due to negative sentiment against the activist fund for its meddlesome claims in major companies including Samsung and Hyundai Motor Group.
The prosecution recently opened a case filed by the Financial Supervisory Service two years ago to investigate any illegalities in the fund's stake increase in Samsung C&T after Elliott informed the Justice Ministry that it was suing the Korean government for influencing the National Pension Service to vote in favor of the merger between Cheil Industries and Samsung C&T and claimed $670 million in damages to compensate for devaluation of its stake in Samsung C&T. NPS executives were found guilty in the lower court for neglecting neutrality to back the merger. Former President Park Geun-hye stands trial for pressing the NPS after she collected donations from Samsung Group vice chair Jay Y. Lee and other executives.
If settlements are not reached by mid-July, the case is expected to head to the International Centre for Settlement of Investment Disputes (ICSID) under the investor-state settlement clause of the Korea-U.S. Free Trade Agreement.
---