Taiwan eyes 'important role' in alternative Asian sphere of influence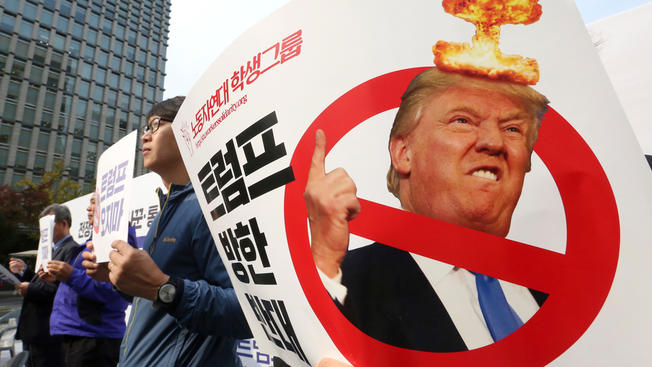 Nikkei | 13 December 2017
Taiwan eyes 'important role' in alternative Asian sphere of influence
by ANTHONY ROWLEY
Taiwan is turning to Southeast Asia and beyond as part of a strategy to reduce its economic dependence upon China, its biggest trading and investment partner. The island economy also hopes to identify itself more closely with an emerging "Indo-Pacific" bloc of Asian economies, officials say.
Speculation about the emergence of an alternative to the growing China-led sphere of influence in Asia has mounted following U.S. President Donald Trump's recent swing through the region, which he referred to repeatedly as the "Indo-Pacific" rather than the Asia-Pacific.
Japan, meanwhile, has been building closer economic and strategic alliances with India as well as with Australia, and Trump's constant references to the Indo-Pacific were seen as a U.S. endorsement of moves to create a counterbalance to fast-rising Chinese power.
Taiwan could "play an important role" in building such an alternative sphere of influence, Chang Hsiao-yueh, minister of Taiwan's Mainland Affairs Council, said in a recent interview. "We would like to see more detailed substance of President Trump's Indo-Pacific alliance plan," she added.
The U.S., Japan, Australia and New Zealand, India and Southeast Asia "should work together to ensure that [Asia] is stable" and Taiwan can contribute, Chang suggested. "We hope China can act as a stakeholder of peace and stability instead of trying to show a more assertive role."
Push and pull
Taiwan's drive to strengthen trade and investment links with the 10 ASEAN countries, as well as with South Asian nations plus Australia and New Zealand, began last year when President Tsai Ing-wen's government launched a "New Southbound Policy." But recent events have added impetus to the move.
This is being driven by both push and pull factors, officials say. On the one hand, Chinese President Xi Jinping's perceived strong-arm rule is making Taiwan officials and businesspeople nervous about having "too many eggs in the same basket" so far as economic dependence on China is concerned.
At the same time, prospective new patterns of economic integration in Asia are exerting an attraction for Taipei. Japan has assumed effective leadership of the (renamed) Comprehensive and Progressive Agreement for Trans-Pacific Partnership following the U.S. withdrawal from the original TPP.
Earlier this year, Japan's Chief Cabinet Secretary Yoshihide Suga mentioned the possibility that "various countries and areas, including Taiwan" could join the TPP (now the CPTPP). And, President Trump's references to Indo-Pacific alliances have stirred hopes of renewed U.S. interest.
Both developments appeal to Taiwan because the threatened collapse of the TPP after Trump's rejection of the agreement appeared to leave the Regional Comprehensive Economic Partnership as the only viable regional pact and China was feared likely to veto Taiwan membership in the grouping.
Taiwan's priority is to "preserve peace and stability across the Taiwan Straits," according to Chang. The situation at present, she said "is stable and with no sign that there will be any incident or confrontation." Recent U.S. assurances of continued military and other support for Taiwan have added comfort.
Nevertheless, Taiwan is anxious to reduce economic dependence on China, she added. "We have a huge amount of investment from Taiwan to China and [Taiwan] business has played an enormous role in [China's] growth and development." But, she said, China's "political system is different. We fear that expansion [in the Taiwan-China economic relationship] will be diverted into political influence. We want to safeguard our freedom, democracy and our way of life. If we can work together with others [to achieve that], it will be good."
Taipei's freedom of maneuver on trade and investment agreements with countries and regional groupings is limited by Beijing's insistence that it is a part of China, and not an independent state. But countries in and beyond Asia that are anxious to temper China's assertiveness may be more willing to regard Taiwan as a partner, officials believe.
---