Trump says could 'hold up' Korea trade deal for N.K. issue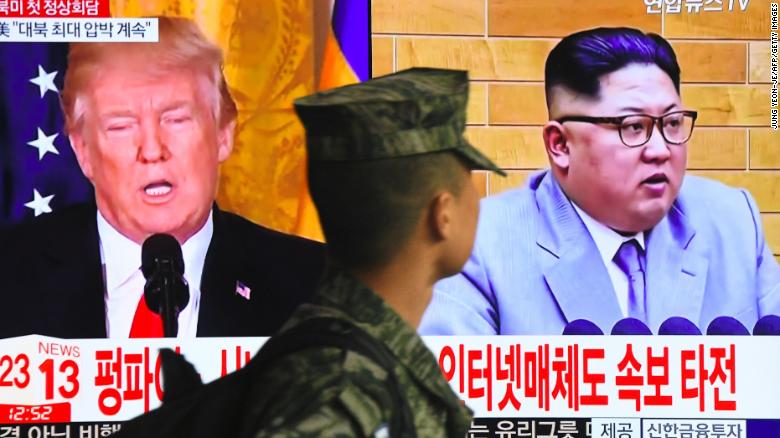 Yonhap | 29 March 2018
Trump says could 'hold up' Korea trade deal for N.K. issue
U.S. President Donald Trump threatened Thursday to "hold up" a renegotiated free trade agreement with South Korea until he gets the results he wants with North Korea.
Speaking in Ohio, Trump said on the Korea-U.S free trade agreement, "I may hold it up until after a deal is made with North Korea.
"You know why? Because it's a very strong card. And I want to make sure everyone is treated fairly. And we're moving along very nicely with North Korea. We'll see what happens."
Trump has said he will meet with North Korean leader Kim Jong-un before the end of May to talk about dismantling the regime's nuclear weapons program.
Seoul and Washington announced this week they had agreed "in principle" on a revision to the KORUS trade deal.
"We'll see how it all turns out. Maybe it'll be good and maybe it won't," Trump said. "And if it's no good, we're walking. And if it's good, we will embrace it. But it's going to be very interesting over the next period of time."
He said South Korea has been "wonderful," but "we'll probably hold that deal up for a little while, see how it all plays out."
At a regular press briefing, State Department spokeswoman Heather Nauert declined to comment on Trump's remarks but said the trade agreement has not yet been finalized.
---