US Congress passes anti-BDS legislation, key trade bill
All the versions of this article: [English] [français]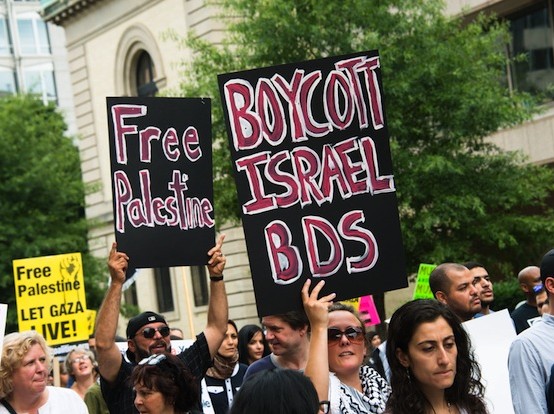 i24News | 25 Jun 2015
US Congress passes anti-BDS legislation, key trade bill
Trade bill makes rejection of boycott campaign against Israel a principal objective in negotiations with EU
After weeks of political wrangling President Barack Obama scored a key victory Wednesday with Congress passing legislation that allows him to swiftly negotiate a Pacific trade accord.
Two amendments in the bill had also opposed the BDS (boycott, divestment and sanctions) campaign against Israel, particularly by European countruies.
Obama relied on a majority of Republicans to get the measure, which passed the House of Representatives last week, across the finish line with a vote of 60 to 38 in the Senate.
The so-called trade promotion authority expands Obama's powers to negotiate the Trans-Pacific Partnership and other trade deals and present them to Congress for an up-or-down vote, without lawmakers able to pick apart the accord, under a so-called "fast-track authority".
Fifteen pro-trade Democrats joined all but five Republicans in supporting the measure.
The anti-BDS provisions require US negotiators to make the rejection of the BDS campaign a principal trade objective in negotiations with the European Union, making the incentive of free trade with the US a leverage against cooperation with the BDS campaign.
It is the first legislation by the US Congress in four decades which pushed back against efforts to boycott Israel.
The Senate is also voting Wednesday on a bill that reinstates a worker aid program known as Trade Adjustment Assistance (TAA), which helps American workers displaced by globalization, and on trade benefits for developing nations, mainly in Africa.
The TAA measure still requires passage by the House, where its fate is uncertain because several Democrats may choose to oppose a program they support because it is linked to the TPA measure.
Senate Majority Leader Mitch McConnell hailed the TPA vote as a "win" for the American middle class.
"Achieving this positive outcome was never going to be easy, but it proves that the power of a good idea, no matter where it comes from, can win out over the stasis of gridlock," he said.
(with AFP)
---