US pork producers welcome Trump stance on free trade with the UK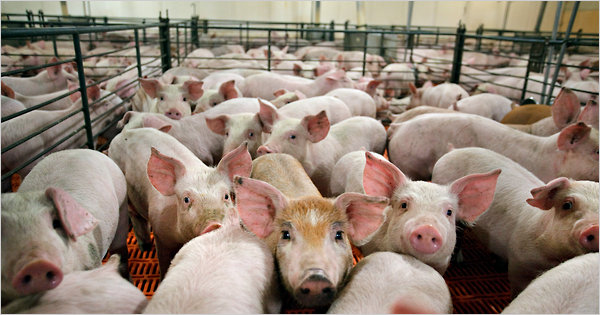 Pig World | 2 February 2017

US pork producers welcome Trump stance on free trade with the UK
US pork industry leaders have "applauded" the Trump administration for seeking closer trade relations with the UK, backed by a plea for talks between the two countries to begin as soon as possible.
"We applaud the Trump administration for recognising the importance of free trade agreements to American agriculture and the entire US economy," said National Pork Producers Council (NPPC) president, John Weber, a pork producer himself from Dysart, Iowa.
"We're pleased that it will work for a stronger trade relationship with the UK through a mutually beneficial trade agreement."
While celebrating President Trump's recent meeting with UK Prime Minister, Theresa May, the NPPC noted that it remained "unclear" if the Trump administration will continue trade talks with the EU through the Transatlantic Trade and Investment Partnership (TTIP).
The NPPC also said that while it had been supportive of the TTIP, it was sceptical that US hog farmers – or any other farmers – would get a good deal out of the agreement given the "EU's intransigence on eliminating tariff and non-tariff barriers on agricultural products, including pork".
"In pursuing better trade with the UK and working toward a free trade agreement with it, I think the administration recognised that TTIP isn't going anywhere," said Mr Weber. "We're pleased President Trump is instead focusing on bolstering our historic ties with the UK."
---